Here is a very incomplete list of some of the trips the Eldon have been up to recently.
Members, login to write a new trip report....
Details

Written by

RobEavis

Hits: 321
Team: Luke Cafferty, Rob Eavis
Luke was my Guide for this trip, taking me to his first ever find up Watershed Aven in Peak. At the top of the first pitch it looks like they made easy and efficient progress through a filthy boulder collapse using an upwards scaffold shaft reminiscent but tidier than my efforts in Absolution 10(!) years ago. A small and pretty antechamber leads through to a short crawl to Boom itself, and wow it is bigger than I thought! With Scurions on full we could just about see two blind avens right up in the roof. Down in front of us was a short pitch down to boulders which looks like it might once have been a phreatic rising that created this vast aven series.
Our lead was a bolt climb right by the entrance up to nice looking roof tube about 12m up. This was about 6m more than Luke had remembered, but luckily I'd packed twice as many bolt as he had suggested. Balancing on Luke's head I managed to reach a large natural to start us off well, and 7 bolts later I'd reached the top. The Uneo performed well, getting all but one bolt out of one battery in tough conditions.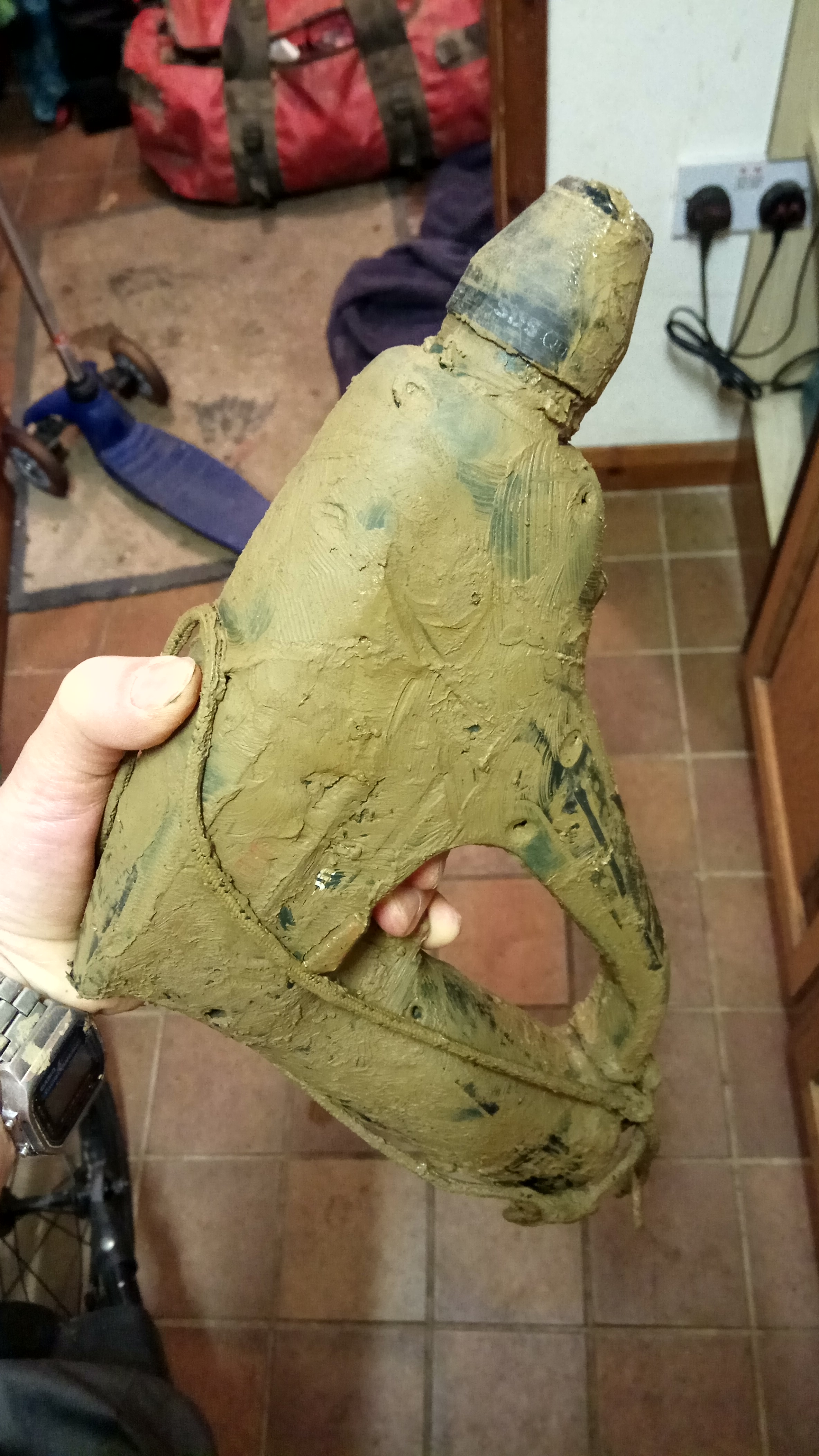 Unfortunately the tube ended after only 2m, with the development looking like it headed down a small crack and back into the chamber. A bit strange but an answer nonetheless, and it was looking good for the pub so we got out of there sharpish and mulled it all over with a pint of Belgian Blue.
Details

Written by

RobEavis

Hits: 295
Team: Luke Cafferty, Rob Eavis
After failing to convince Luke on a Doom trip, I managed to provide him an almost as unenticing option of a short trip into Sidetrack in search of some CCCs (see here!) after a tipoff that it could be a good location.
In the even worse than typical Eldon hill weather we parked Luke's big pickup truck near the top and opened the flat roofed boot, just as the wind took it and blew it off it's struts and smashed into the cab! Pissing about in the rain and freezing cold we failed to get it back together and needed a more concerted effort back in the shelter of the trees at the bottom. I honourably offered to lay in the boot holding the lid in place till we got to the bottom of the track to save it any further damage. Once fixed we warmed back up in the cab for a few minutes before getting changed and getting to business.
The entrance crawl is definitely improved with the distraction of looking for silly little cave formations, and before long we were wondering about the Litton Stroll and admiring the formations (even if they didn't look like CCCs at all). By the time we'd looked everywhere we were deflated enough to be taking photos of anything that might be "different" or "interesting" rather than CCCs. We were nearing our inevitable way back into the entrance passage and it seems we were dallying about sufficiently that Lord Cafferty managed to spot something very possibly maybe odd looking.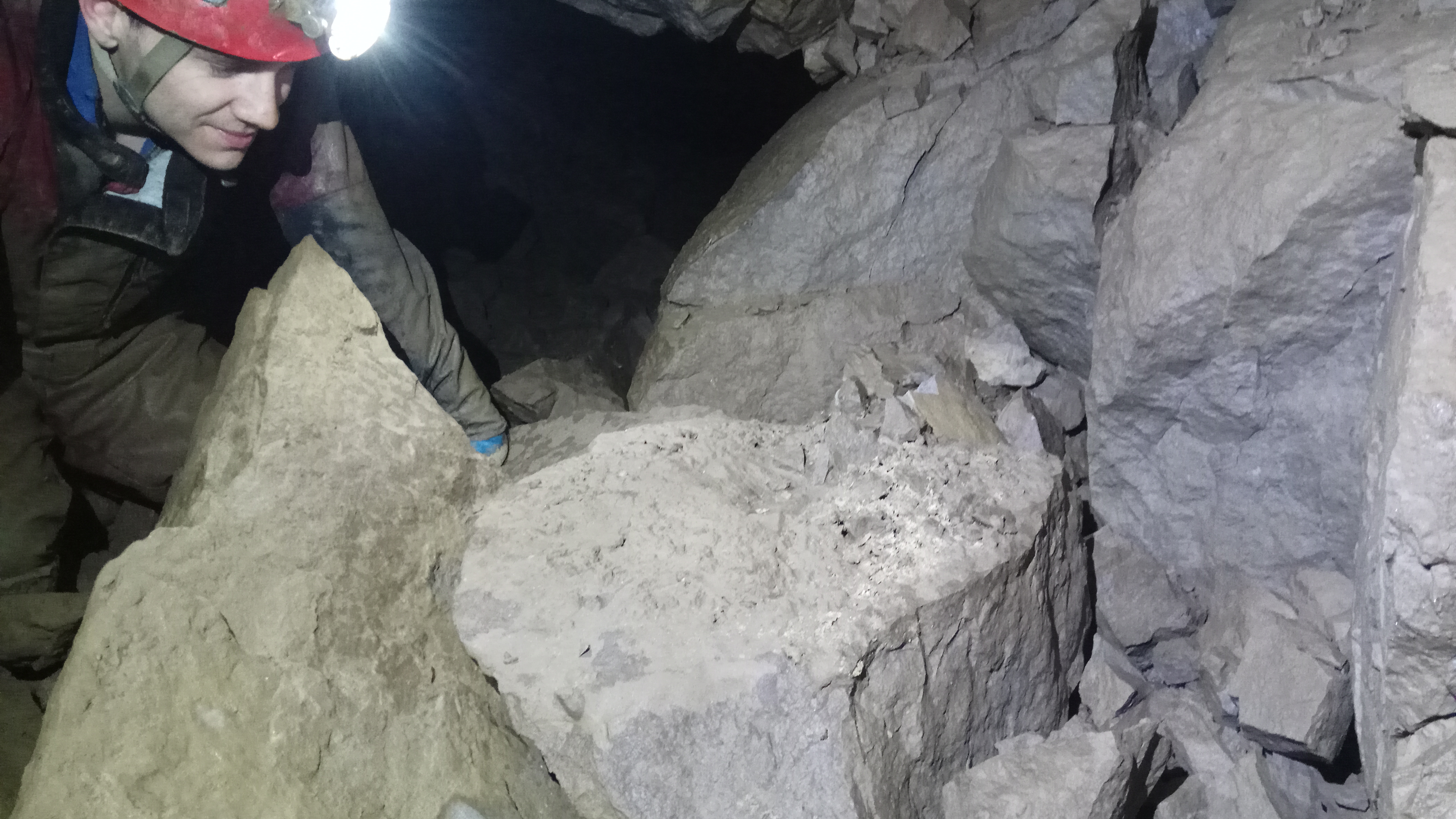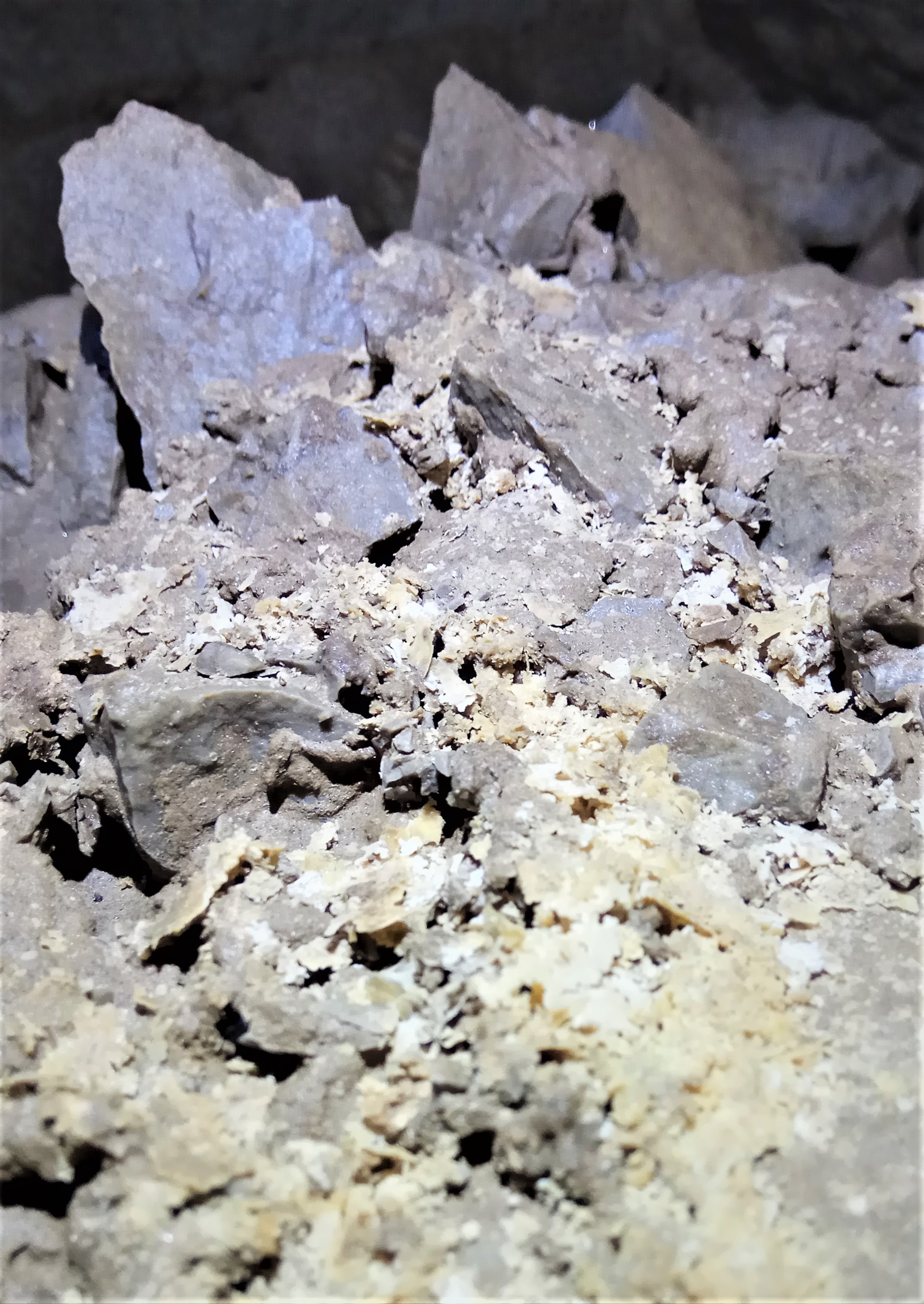 Certainly not exactly like the CCCs we'd seen online, but maybe? They presented strange, with the best looking examples sitting on top of random boulders on the edges of the passage. Certainly nothing you'd think twice about normally, but if they aid science (and get us free gear) i'm all for it.
The crawl out was boring and lacking CCCs, but the company was worse so that's a positive for cave science I suppose. Back in the pub we agreed that finding some big cave like that place would be a good plan to aim for….
Details

Written by

RobEavis

Hits: 494
Bagshawe Cavern - 9th September 2018
We teamed up with the Sloans (SUSS) and took 5 under 6 down Bagshawe for an adventure. 
They didn't share the snacks with us, but in general it was awesome. Although I think we might have taken the edge off the trip for the brave 16 years olds risking life and limb with their mates as they caved past the smiling toddlers splashing each other in the puddles!