Team Awesome back in business finally after a year and a half absence i'm now permanently based back in Sheffield!
We went for a pre-cave pint celebration in the Red'n before parking a bit further down the road to gain access for the evenings antics. Rob had stumbled across a mine some years ago and Katie had recently noted it was draughting. We found the mine pretty easy within viewing distance from Peter's Stone and within 50m from Lingard's Cave. We all took turns to remove the grill covering the mine which had obviously not been descended in years. Luke descended the mine to -5m and gained entry to a short level which terminated at a collapse after a few metres. He descended to the bottom approx. -12m to a blockage in the floor with no way on. - Job done! Pub?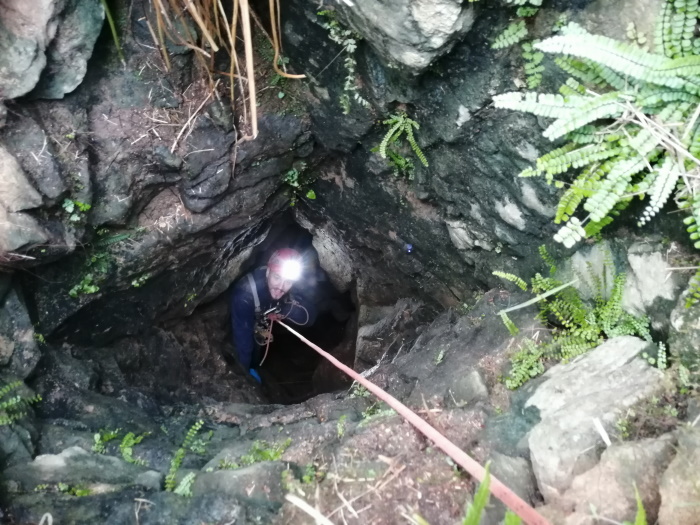 Luke check'n it out
We were still remarkably early for the Stags so Rob said there was an actual cave close by, Lingard's Cave. After eventually finding the entrance we all went in and marveled that the passage was pretty big in here. We all checked out every way on but nothing looked enticing. After completing the cave we retreated to the surface, now it was time for beer.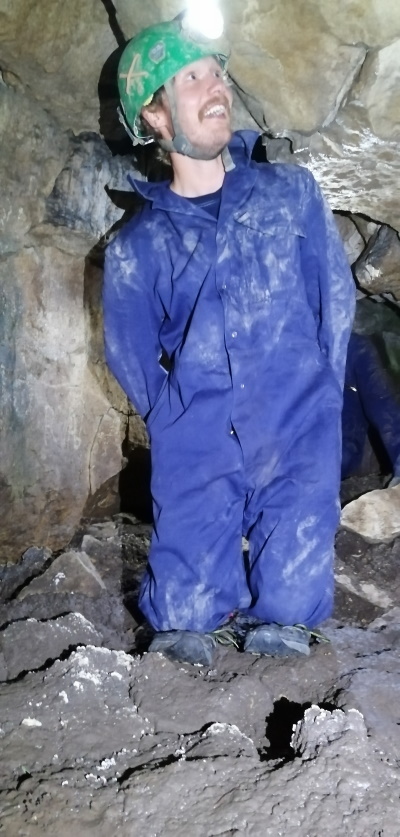 Jon marveling at how big it is!
Got to the Stags just before 9pm ready for the Eldon/Albania Expedition meeting. Not the exciting trip I had in mind but at least I got underground.