Wardlow Sough
Recently opened by the DCA, the Eldon have taken up the helm to survey, push and basically reap any potential rewards after their sterling effort.
---
Blog:
Details

Written by

Luke Cafferty

Hits: 988
We had been asked by the DCA to survey and photo Wardlow sough which had just been reopened by the DCA and volunteers. It was planned on being a quick easy trip with it only being 40m long to a collapse. 
Rob, Jon and I met up in the lay-by and quickly got changed. We took the quick route down the valley, on our backsides and sliding down the steepest point. The DCA have done an amazing job of re-establishing the sough, armed with a Derbyshire key you can open the door which leads to a ladder down some sections of pipe. Would be a cool slide if the ladders weren't in the way!
At the bottom of the ladders you have to stoop a little then you enter the sough which is easy walking size passage. After a few photos we very quickly reached the collapse. I was at the front and had a quick look at the choke. You could see through to the passage carrying on behind. It certainly looked digable. Jon was up next and started to have a dig down the right hand side of the choke. He made quick progress but it did look a tad Dodgy so Rob took over. Now Rob is stupid and he doesn't seem to register danger so a silly looking choke wasn't going to stop him. He dug until he could just about fit through. I followed after him.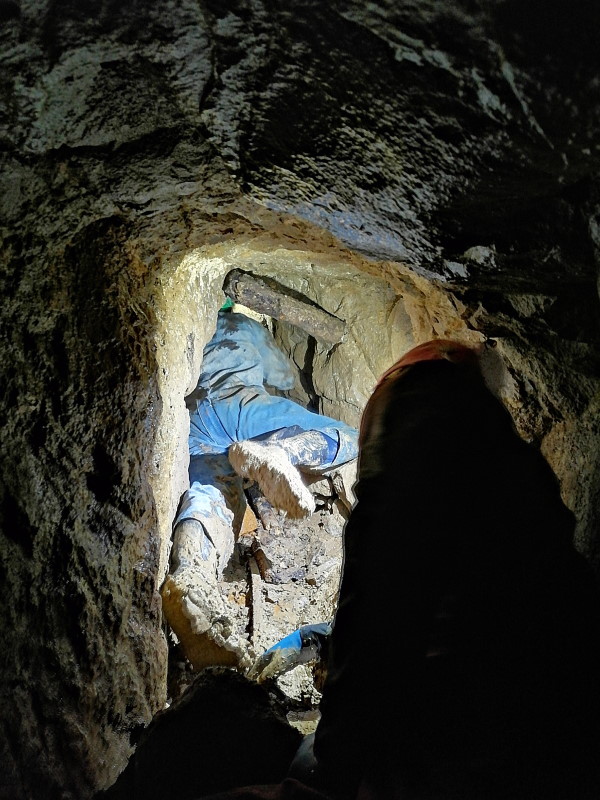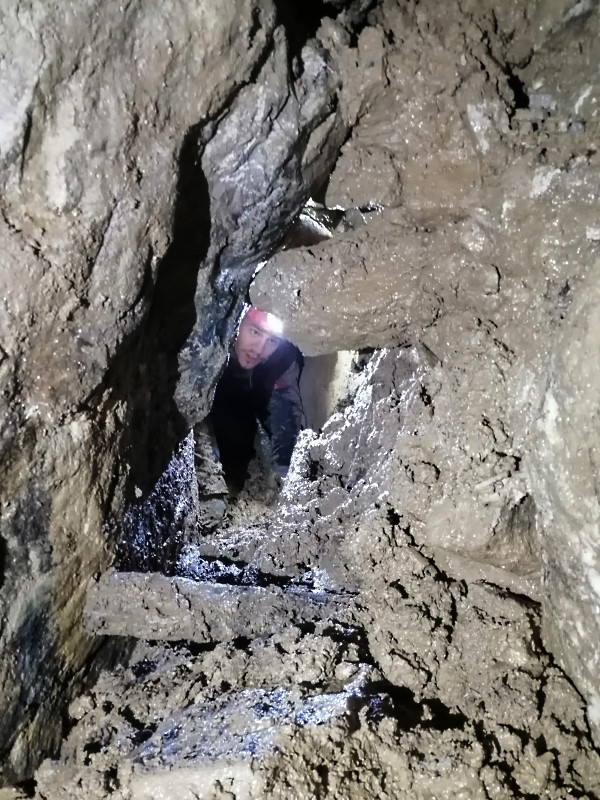 Jon opening up the choke, and Luke about to venture through
To be honest the choke is safe as long as you don't touch, breath or even look at any of it! Jon decided to play it safe and stay of the safe side. Rob and I pushed on for a further 200m of fine old sough. Roughly 100m in a passage leads off the main sough which ends in a tall climbing shaft, there was a very old rope hanging down this shaft. We pushed on until the passage got too small. This could be dug as it's a soft sandy floor. Definitely needs to be returned too.
Rob and I surveyed out and met Jon sat in the dark on the safe side. It certainly felt a bit nicer once i had passed the choke and joined Jon.
What was meant to be a very quick trip turned into a epic trip and was a real honour to be the first people in there in a very long time. We plan to return very soon!
Details

Written by

Jon Pemberton

Hits: 1156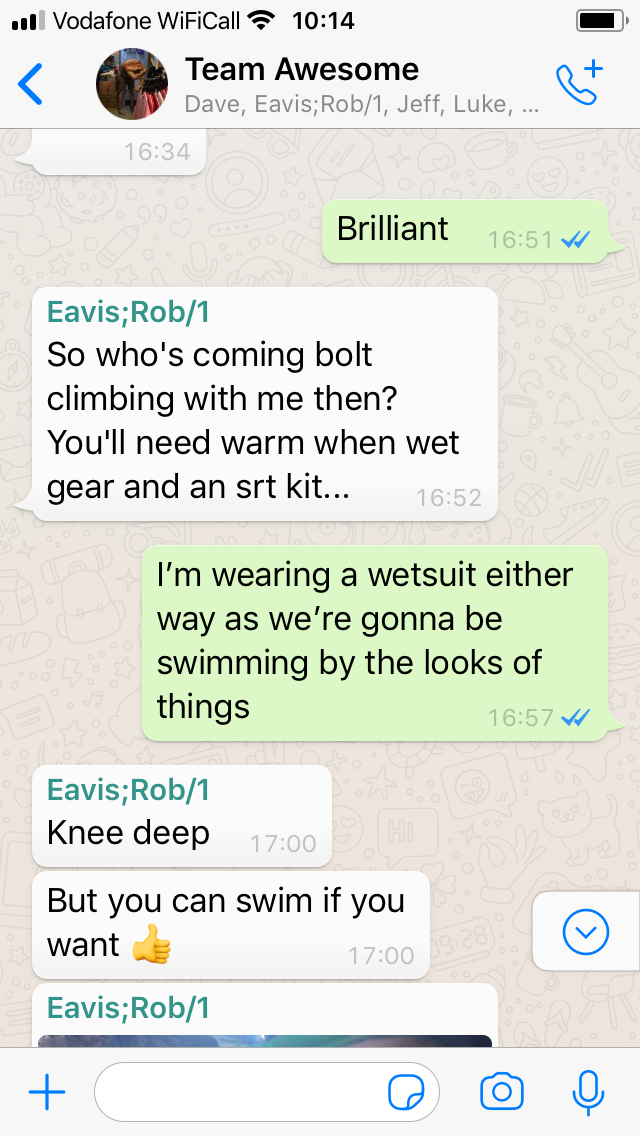 Details

Written by

Jon Pemberton

Hits: 978
Wardlow Sough was driven to drain the mines of Wardlow Rake/Seedlow Rake/White Rake (naming depending on how very old you are), the primary lead vein running through the village of Wardlow. After our excursions in the sough being stopped by high water levels we did some research and decided to have a gander about on top.
Two entrances of interest were descended. The first dropped through a fine 1.3m diameter shaft to 25m depth, ginged most of the way. The floor is seemingly backfill here and gurgling water could be heard below. A short rift ascended but to a solid choke straight away.
The second shaft was wider in diameter and very impressive to abseil. This also ended at 25m depth but this time at a clear pool of water, with the ginging continuing down into the deep blue. Sediment on the walls suggest this level fluctuates by +7m, so would be worth returning in a dry summer to see if it lowers. At this point the upstream end of wardlow sough is 25m lower, so there's presumably a blockage restricting flow out, not good for prospects in the sough…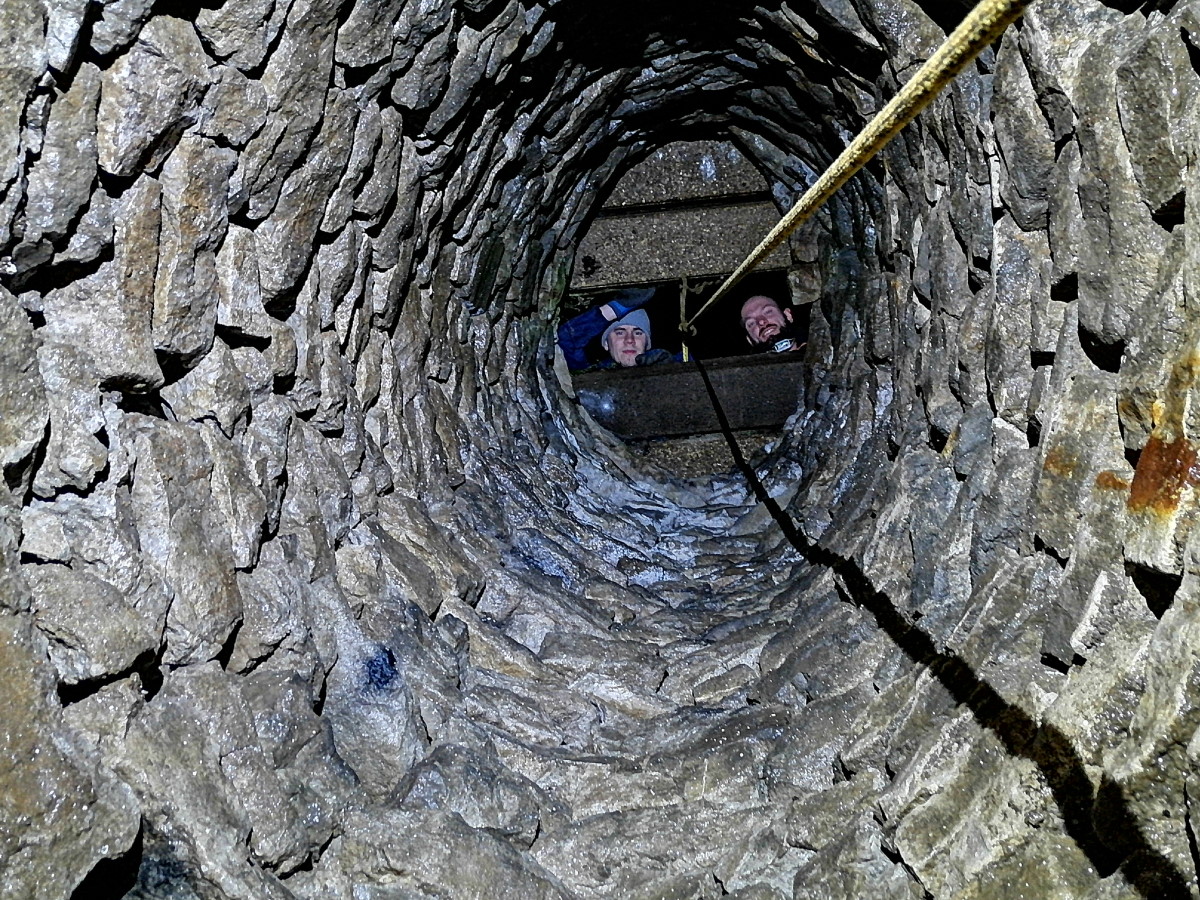 Looking up the first shaft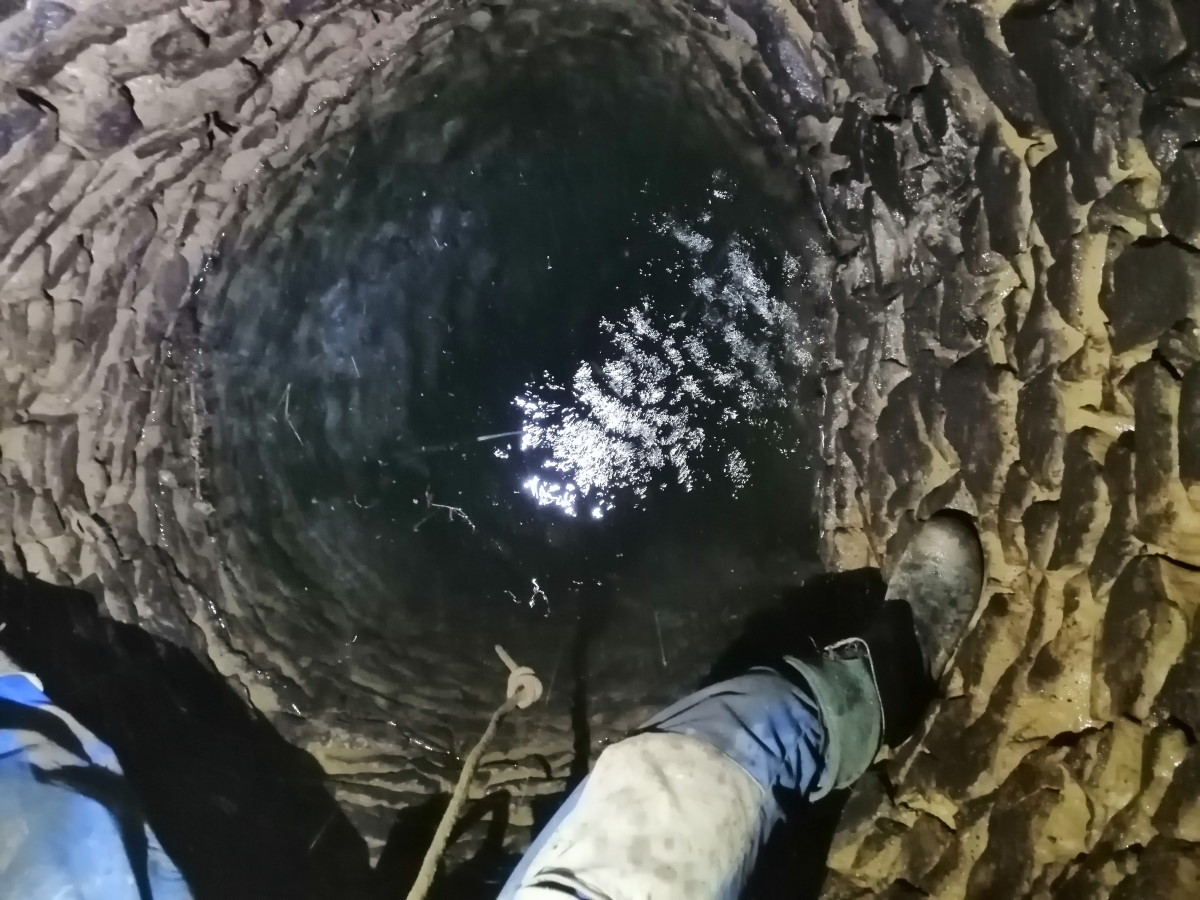 Looking deep into the blue pool at the bottom of the second shaft