Team: Luke Cafferty, Rob Eavis
After failing to convince Luke on a Doom trip, I managed to provide him an almost as unenticing option of a short trip into Sidetrack in search of some CCCs (see here!) after a tipoff that it could be a good location.
In the even worse than typical Eldon hill weather we parked Luke's big pickup truck near the top and opened the flat roofed boot, just as the wind took it and blew it off it's struts and smashed into the cab! Pissing about in the rain and freezing cold we failed to get it back together and needed a more concerted effort back in the shelter of the trees at the bottom. I honourably offered to lay in the boot holding the lid in place till we got to the bottom of the track to save it any further damage. Once fixed we warmed back up in the cab for a few minutes before getting changed and getting to business.
The entrance crawl is definitely improved with the distraction of looking for silly little cave formations, and before long we were wondering about the Litton Stroll and admiring the formations (even if they didn't look like CCCs at all). By the time we'd looked everywhere we were deflated enough to be taking photos of anything that might be "different" or "interesting" rather than CCCs. We were nearing our inevitable way back into the entrance passage and it seems we were dallying about sufficiently that Lord Cafferty managed to spot something very possibly maybe odd looking.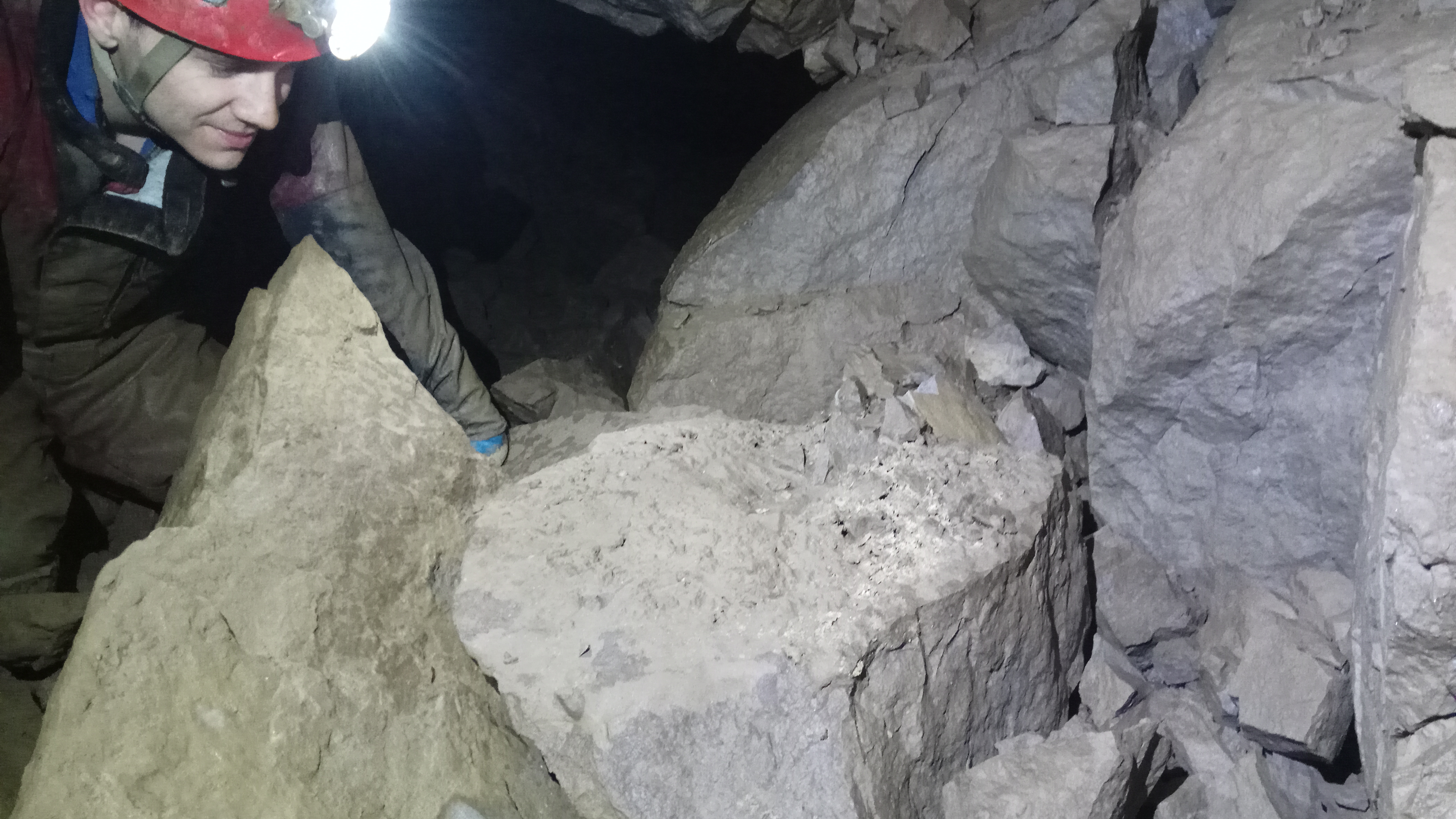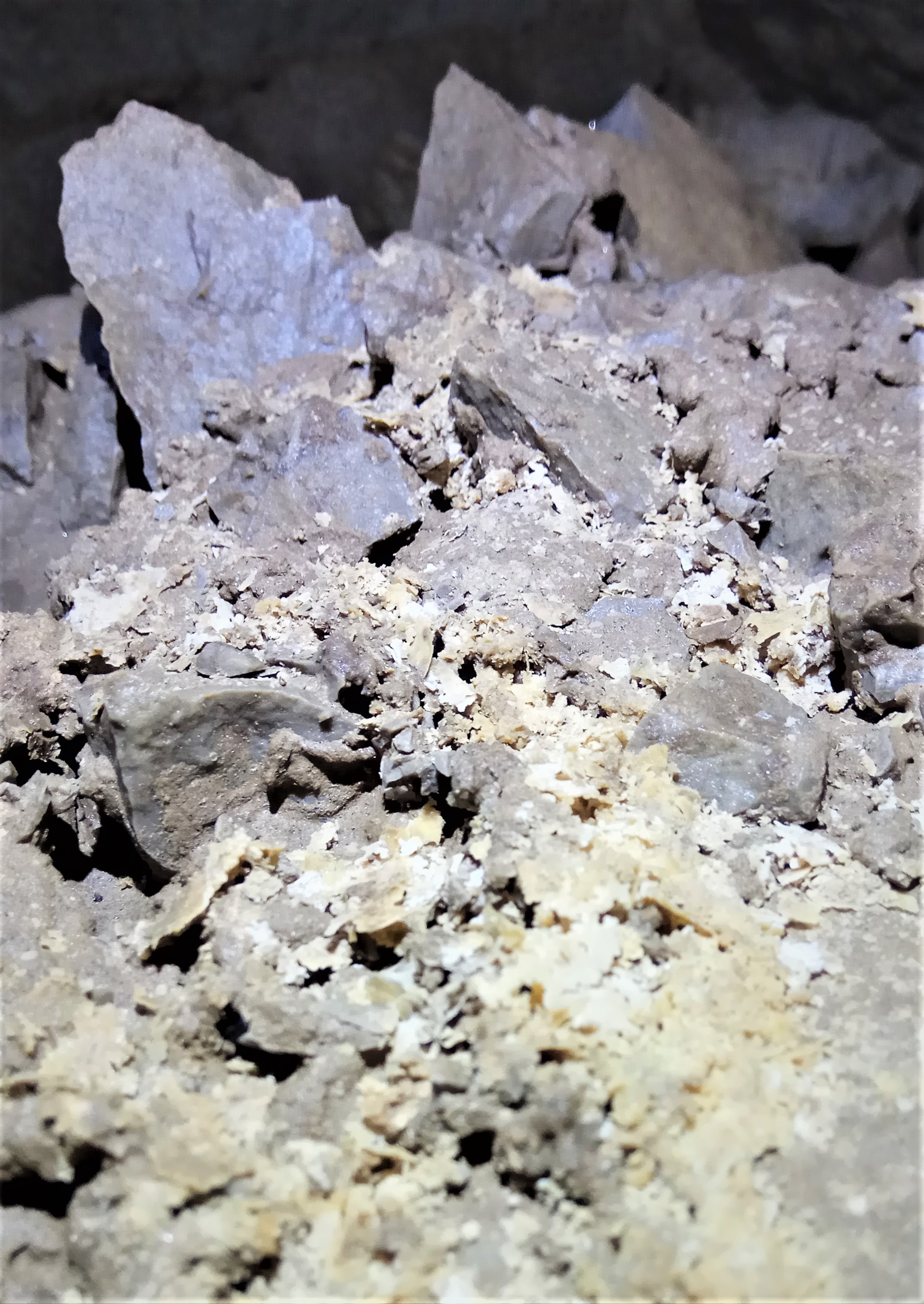 Certainly not exactly like the CCCs we'd seen online, but maybe? They presented strange, with the best looking examples sitting on top of random boulders on the edges of the passage. Certainly nothing you'd think twice about normally, but if they aid science (and get us free gear) i'm all for it.
The crawl out was boring and lacking CCCs, but the company was worse so that's a positive for cave science I suppose. Back in the pub we agreed that finding some big cave like that place would be a good plan to aim for….