Simon Gant, Rob Eavis
With 7mm of rain expected this evening, and with the accounts of our fateful trip in January still being told, we decided to avoid Gautries and go explore someone else's projects (not to pirate, just to learn, honest!). Water Icicle seemed as unlikely to flood as anywhere, and Simon had never been, so it was an easy decision.
On the way I realised not only did I only have a 25m rope, but also no spanner to open the entrance, so visions of returning quickly to a nearby pub were strong. However luckily as we pulled up the lane one of the Orpheus crews were also getting changed. Woohoo…
Pretty awful changing conditions made the warmth and silence of the cave very pleasing and whilst the diggers went off to do their business me n Simon went for a nose around. A good inspection of all possible ways on, plus a little time with Simon with his camera out, ended with us heading through the 2012 dig and their subsequent breakthrough. Obviously they had challenges in this dig, with M24 (?) bolts holding bits of the roof up, but I was surprised at how short the dug length was before you stand up and continue walking. What a find, this has to be the largest dimensioned passage to be found in Derbyshire, well, since the previous breakthrough in Water Icicle in 2008!
Heading straight to the end we met a plethora of diggers busy scaffolding out the roof. It seems their easy dig through solid sediment has all gotten a bit more challenging since the winter rains! Leaving them to continue swimming about in their own CO2 me n Simon headed off to find the last member of their crew, who was off digging down the "Dung Beetle". This is a bit more like it; ~40m of flat out crawling to a nearly sediment tube currently with a lonely looking Rich jammed into the end. At least here the air is clean and there is open space below the slightly arched roof.
Rather than help, we decided we'd leave them to it so we made a hasty way out breaking surface after about 2.5 hours underground. An enjoyable trip, and good encourager to get digging……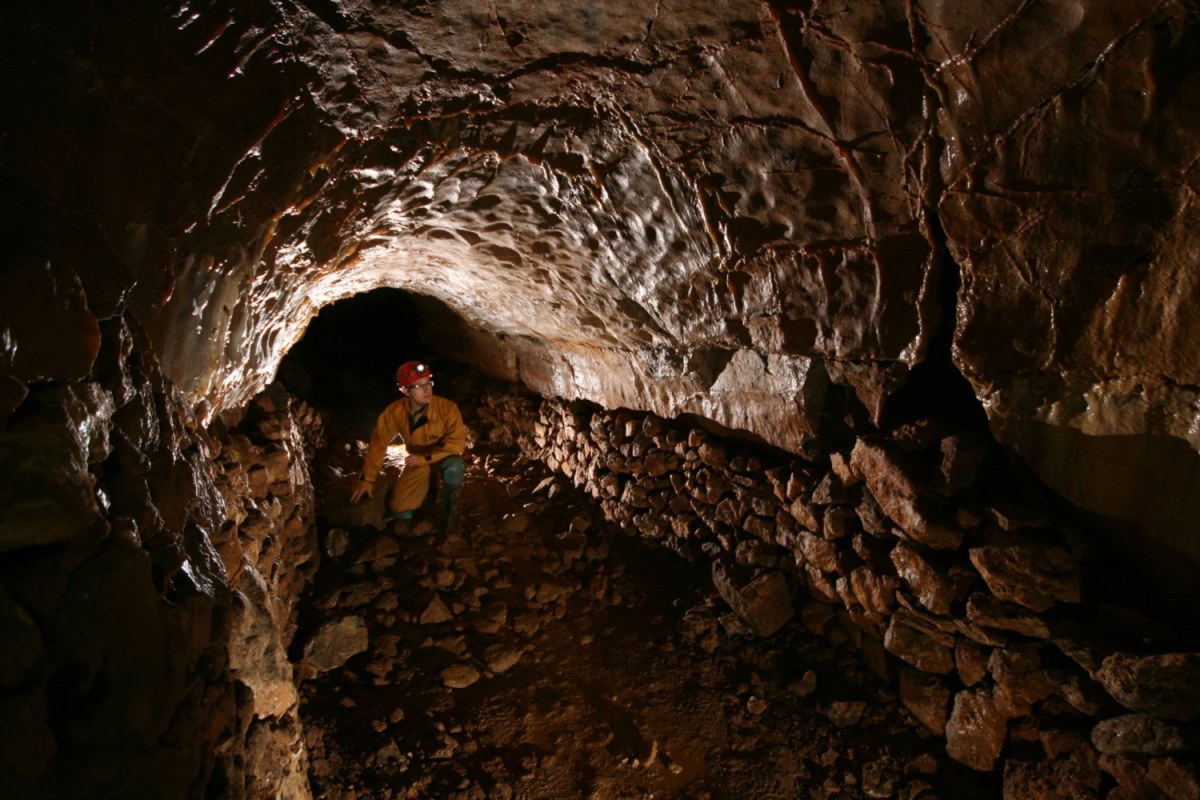 Photo by Simon Gant