Quick evening trip to finish the job off proper. Just Rob and I this evening so rather than push onwards for glory we decided best use of the time would be to shore the choke up properly, this would also mean we'd make the pub. We were underground for around 7pm and Rob quickly stuck himself into the void and started to ask for pieces off scaff and clips. I stayed on the safe side and cut scaff to order in the small chamber. After maybe 45 mins of drilling, pinning and precariously placing an arrangement of bars Rob sighed with relief and made his way out of the choke - mission accomplished!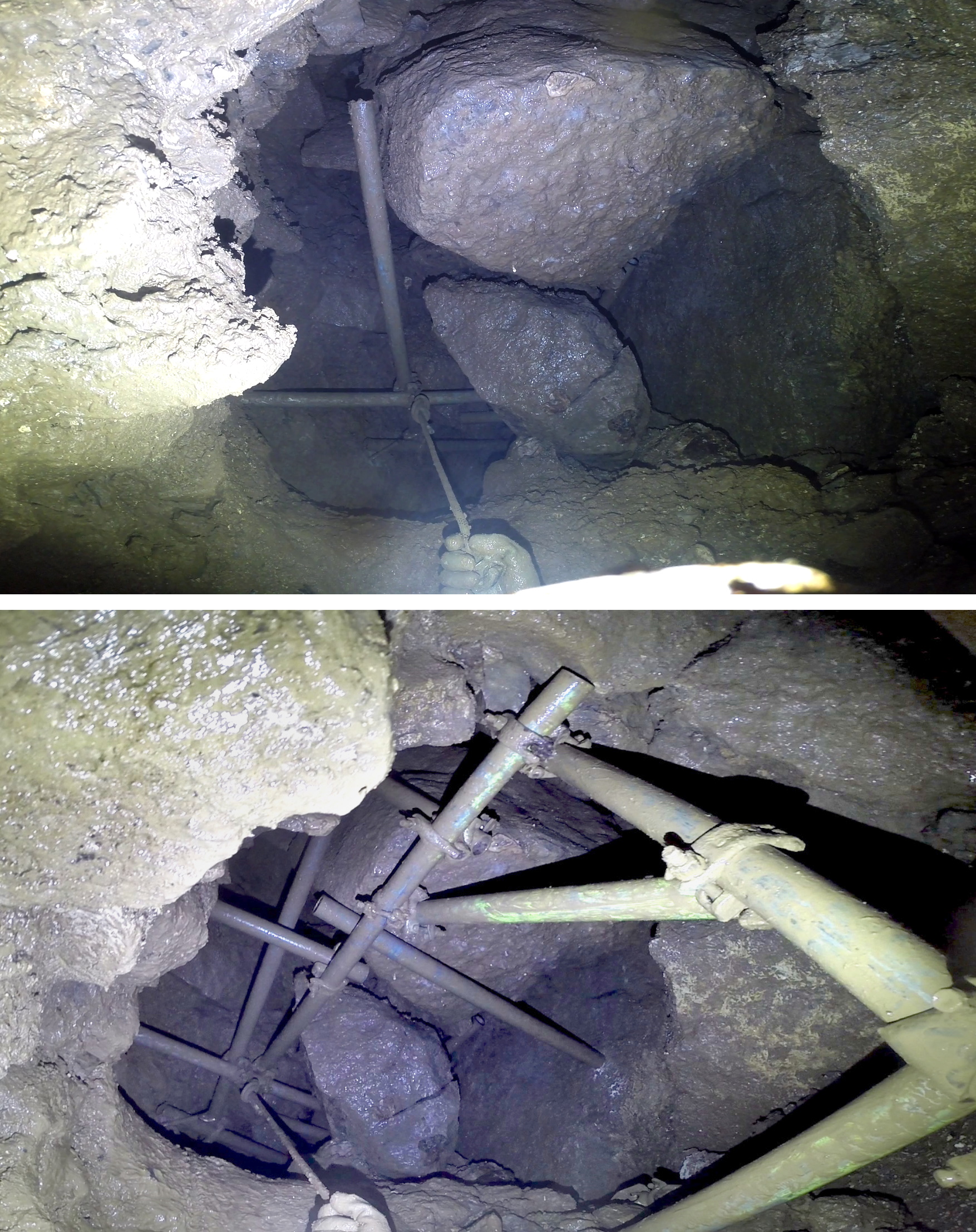 Looking up at the dig, before and after today's work
We headed to The Red'n for a swift one and met young Luke after his long day at work.
Next week we go to war.