Just Rob and I on tonight's adventures. We only had a few bits of timber and a bag of tricks so opted for the rather average start time of 7pm. On arrival at the climb to the choke Rob inserted a couple of stemples to aid access up to the Black Jack Joke as one member of TA (Luke) couldn't make the climb - this makes life much easy and we do love the easy life.
Once at the choke we had a quick look and started to make progress of digging out the floor under the scaff (to the right of the massive boulder). Stuff was coming out easy and it was soon time to swap around so Rob could have a fettle. Rob inserted some more scaff and then let me go in for a second fettle to remove a large boulder which I delivered on time. Rob then went in for a final look see and inserted one more piece of scaff before knocking down a key chock-stone which we'd been looking at for a while. 
The chock-stone was pushed out with ease into the void behind which we'd managed to roll down a few rocks in between shifts which seems to have dropped for some way. This one made a completely different sound. It boomed and thudded its way down the void for a long while. Rob jumped back just as something little fell behind him from the un-shored side of the choke. Just as I was about to say its time to get out the whole world started collapsing behind him closely missing him by a few inches! A large TV size boulder which surely would've made a Rob pancake.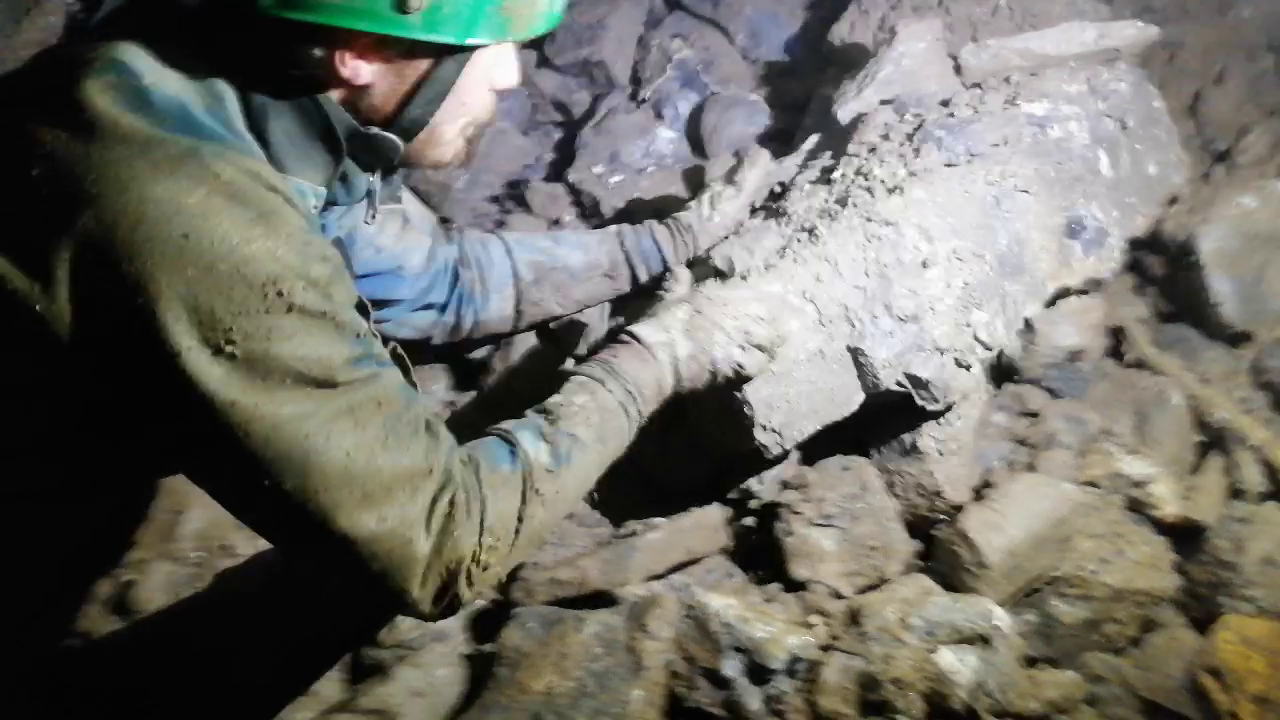 Now it was definitely time to retreat as the pub was calling. We exited swiftly and headed to The Anchor for some refreshments. Hopefully the choke has settled itself ready for next week - hopefully!