Another solo trip to get my allowed daily exercise, always fully within the law me, and check out the new extensions again. During the survey trip I spotted a rift near the bottom with a big draught coming out, Impending Doom.
En route this time I collected a lump hammer and crowbar and carefully made my way to the dig. I set to work, diggin out boulders and knocking off churt nodules to make the rift big enough. Lonely work but I had Arthur C Clarke reading an audio book to me and time flew by happily. After about an hour I had dropped down the rift feet first onto a muddy floor and tried to work a big enough way horizontally. After a bit more hammering I slithered through feet first (yey) into a low chamber within a boulder choke (boo). The draught was literally howling through a small gap above the mud floor below a big boulder, black soot powdering all the surfaces. I had a quick dig at the floor and quickly made a right mess, deciding that there must be a better way...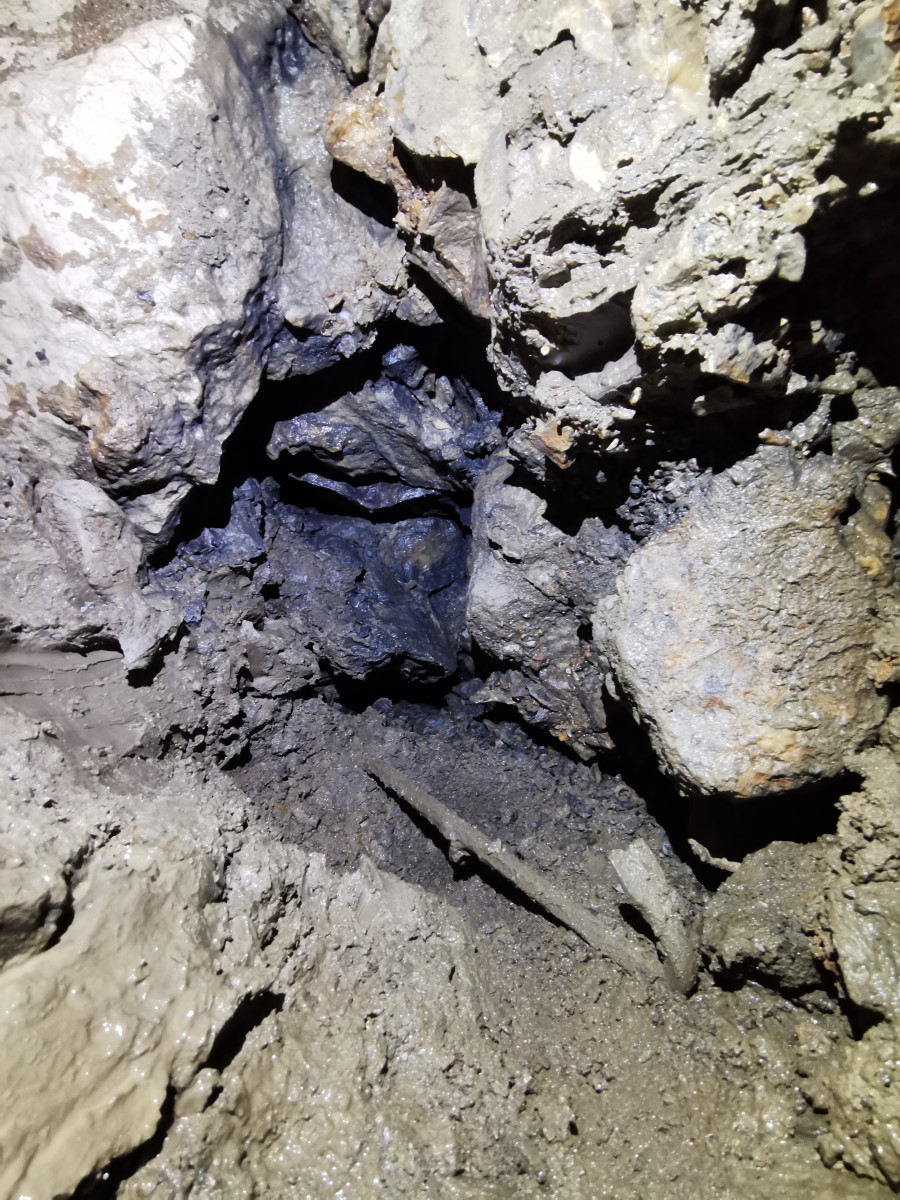 The dig face at Impending Doom
I climbed out of my newly dug hole and had a sniff about elsewhere. When we found this new place (only two trips ago) me and Jon had a good look around everywhere but there was no draught that day to guide us. In comparison, today it was blowing a hooly, so my eyes and ears were fully open. Halfway back up a dodgy climb I noticed a strong draught coming out of a small hole between some large fallen chunks of flowstone. A quick dig out of the hole, whilst being careful not to fall down the climb or not have any rocks above me disturbed, and I could see into a small, well calcite chamber, but no big open way on obvious. Not quite the improvement I had in mind. Another quick video for the Team at home and I continued looking about.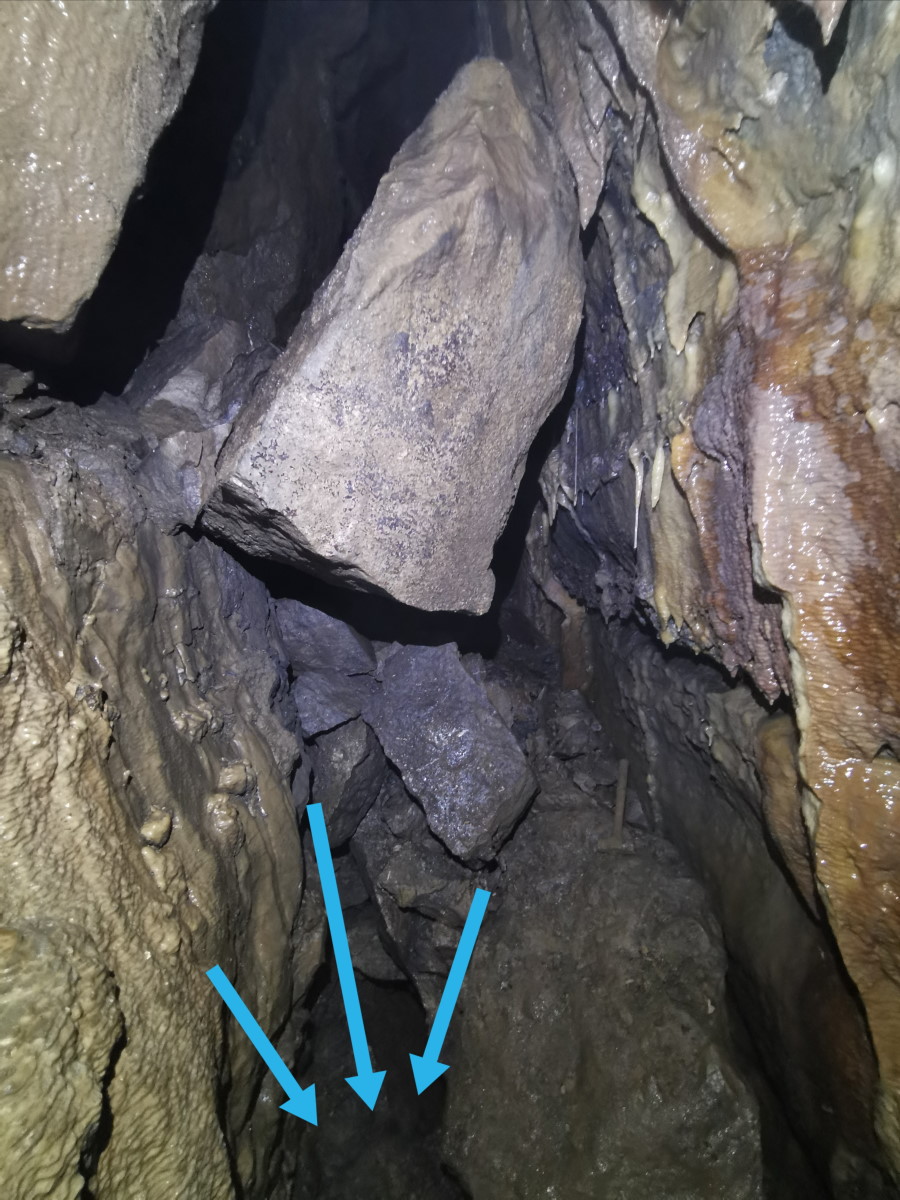 Where the dig is below the Pancake Maker
In the next rift further west there's a hilarious perched boulder, the Pancake Maker. Right under this is a small hole which on closer inspection emits a huge draught! A few boulders moved and a clear way down can be seen, however there was enough loose stuff around the entrance to encourage me to leave this lead for another day, ideally not on my own.
A lovely trip out with no tackle bag and up to chapter 37 of my book, a very good evening.