No Lukey boy tonight so just Rob, Jeff and I on tonight's now allowed group of 6 trip and with a right to roam again.
Unfortunately we were still blessed with Luke's "presence" by his shit taste in music hence the obscure title name for this entry.
Jeff was a smidge late so Rob and I had pre-beers early, we also had a quick look at the Saltpan down from the car park which makes for a lovely washing place afterward and got rid of most of the gloop. We made good progress in Loper Lust with three people: 1 @ the dig face, 2 @ the top of the slope dragging up the kibbles and 3 @ the small chamber cobbing slop up into any crack going. We must've done about 50 kibbles in total and made good progress uncovering a few large rocks in the floor which need capping. Pretty certain we could also probably gain visual contact with the other side of the dig if we were to try it again. We all had a turn at each location and all enjoyed making fun of Luke's shite taste in music.
We gained surface about 11pm. Onwards to glory.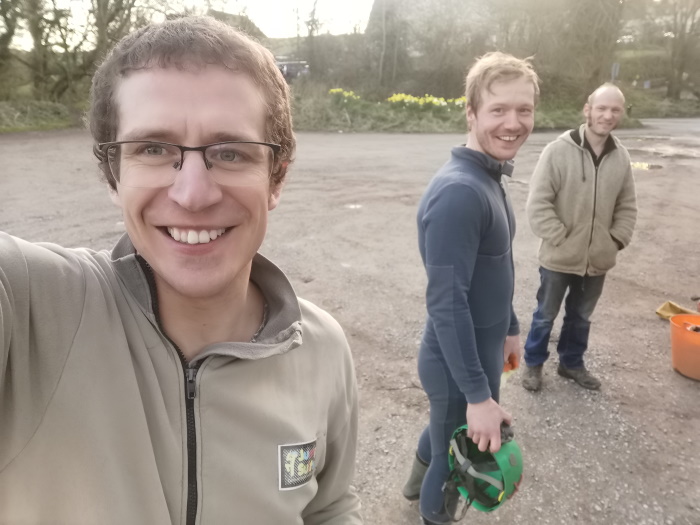 Team of three now allowed again
Jeff Wade in the Loper Lust Dig, by Rob