After our last trip down Nettle just before the New year Rob wanted to return and survey Red River and just have a good look around to see if anything had been missed.
With Jeff Wade back on home soil Rob has made it his mission to get him to join the Eldon so we invited him along to try and woo him. After a pretty horrendous drive over to the lay-by, the fog was terrible, we all got kitted up and set off up the hill. With pretty much zero visibility it took a bit longer that normal to find the entrance. Once we had found the entrance it was easy going as we had left the entrance rigged from our last trip. Rob rigged Crumble and Beza and headed off down with Jeff and I quickly following. All at the bottom we then headed off to Red River. A small crawl leads to a pitch down and into a small chamber. The next little passage is a beautiful bit of cave passage and I can see why Rob loves it so much.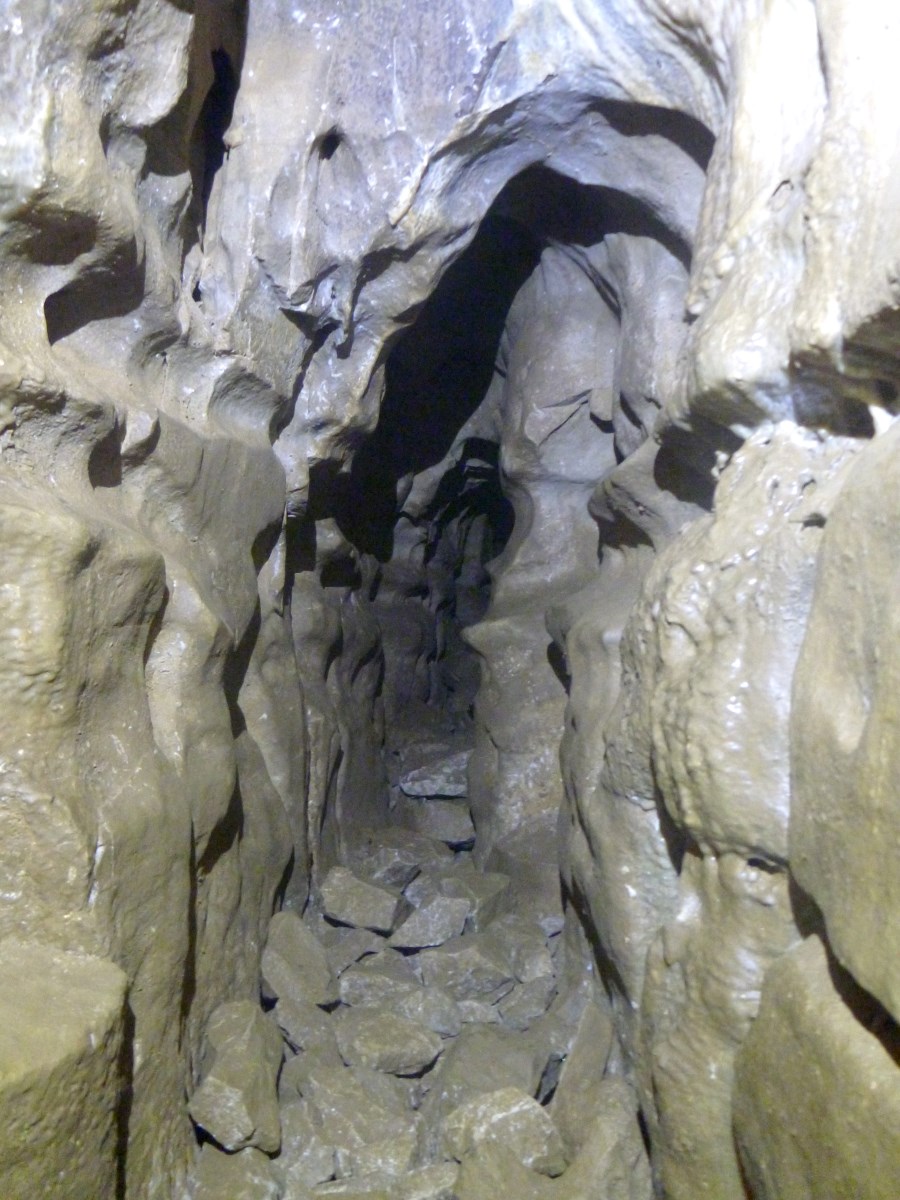 After the nice bit you end up in a small chamber with two ways heading off, one down to Hell and the second up to Red River, this is where we started surveying. Jeff leading the way and marking stations, I was shooting the disto and Rob was complaining about my shooting of the disto and doing the drawing. I've never been this way in Nettle so I was well impressed when we popped up into Easy Pickings. There's a clear bedding plane as you're heading up the passage which we think will line up with the bedding plane in Fourways Chamber. Only looking at the surveys data later will confirm this.
With pub time looming we didn't hang about and set off surveying up the rest of Red River passage. Once we got the small traverse which leads to Dratsab Jeff had a little moment and wasn't keen on going across without any protection so we decided that it was a good time to head off out. Rob being Rob though had to show off and step across the traverse like it was nothing. He fired a few shots into Dratsab just to have some data.
All back on the surface in less than an hour and with the promise of beer I ran all the way back to the car. To our surprise the Anchor was closed!! Back up plan was to head to the Red Lion, which usually closes before the anchor but luckily tonight that had darts and Dom's so was still open! Thank god. Rob has looked at the data and as he said the bedding planes line up. We plan to go back down next week to investigate further.