2nd February 2021
Rob and Jeff
Still in our covid-safe twos, an easy trip in to survey Inglorious Bastards. On the way in we capped last week's dig open a little to make it a much easier and safer entrance onto the pitch head. We surveyed down and around the leads off the chamber then decided to have a poke in the easiest one, a hole in the floor between boulders against the eastern wall. 20 minutes later the gap was big enough for Rob to post himself in feet-first and access a little climb down. Unfortunately to make any further progress here safely would need scaf so the team left if there and headed out.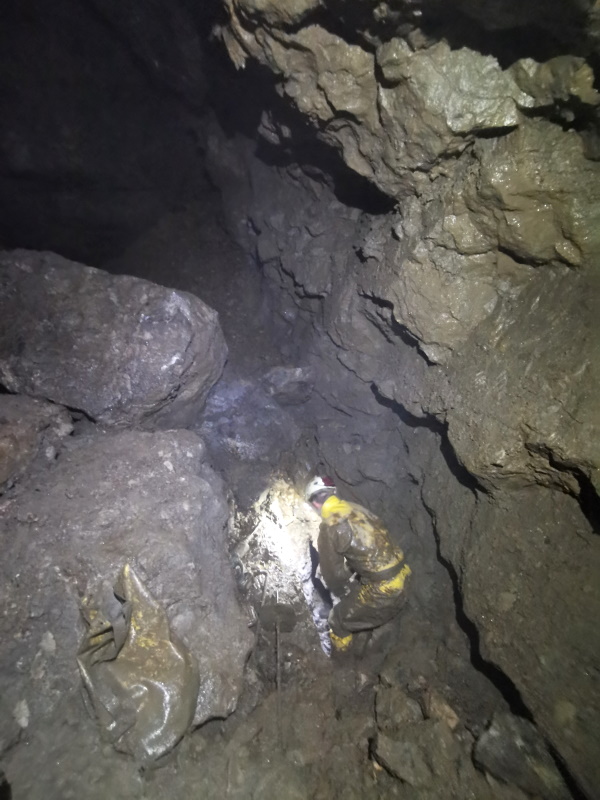 Jeff digging in the floor of Inglorious Bastards, by RobE
This survey now puts the Cussey total to 500m, a fine effort lads.
New survey can be downloaded from here: http://www.eldonpotholeclub.org.uk/images/Surveys/Cussey_Pot.pdf