Club News
General rumblings from within the club...
If you're interested in what's going on in the club, where the pub meet is now, or any other random goings on, here's the place to keep up to date!
Members, login and you can add news articles at will....
For older news, head over to the News Archive.
Details

Written by

Sam Townsend
On Saturday 10th May 2014, it will be 50 years since members of the Eldon Pothole club climbed out of the Main Chamber in Eldon Hole and discovered Millers Chamber. 
To mark the event, the Eldon will be rigging the all the routes on the main shaft and having a good old furtle about. 
Please come along and help make the day a special event. 
(some of us will then spend the afternoon at Bagshawe making preparations for the new shed)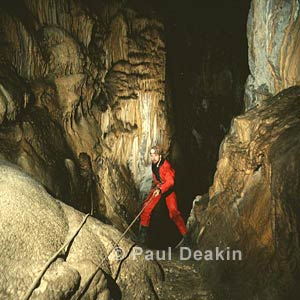 Details

Written by

Jim Thompson
After a spell of heavy rain over recent days, the dig was somewhat inaccessible this evening giving a nice opportunity for us to grab some photos of the upper series in flood...
Details

Written by

Mark Noble
Just got permission to put a digger on the possible shaft top, which could be the old climbing way into the Doom extensions, could be a long job but who knows.