After last week's solo rece, I was convinced we'd have plenty to do on this trip. Changing conditions were awful so we got underground in a rush. At the pitch head the absence of a drill bit started a distribution of labour discussion, which both sides probably think they lost. I stayed, calibrated the distoX and surveyed the entrance level alone, whilst Luke went and got lost on the surface trying to find the car with the drill bit inside.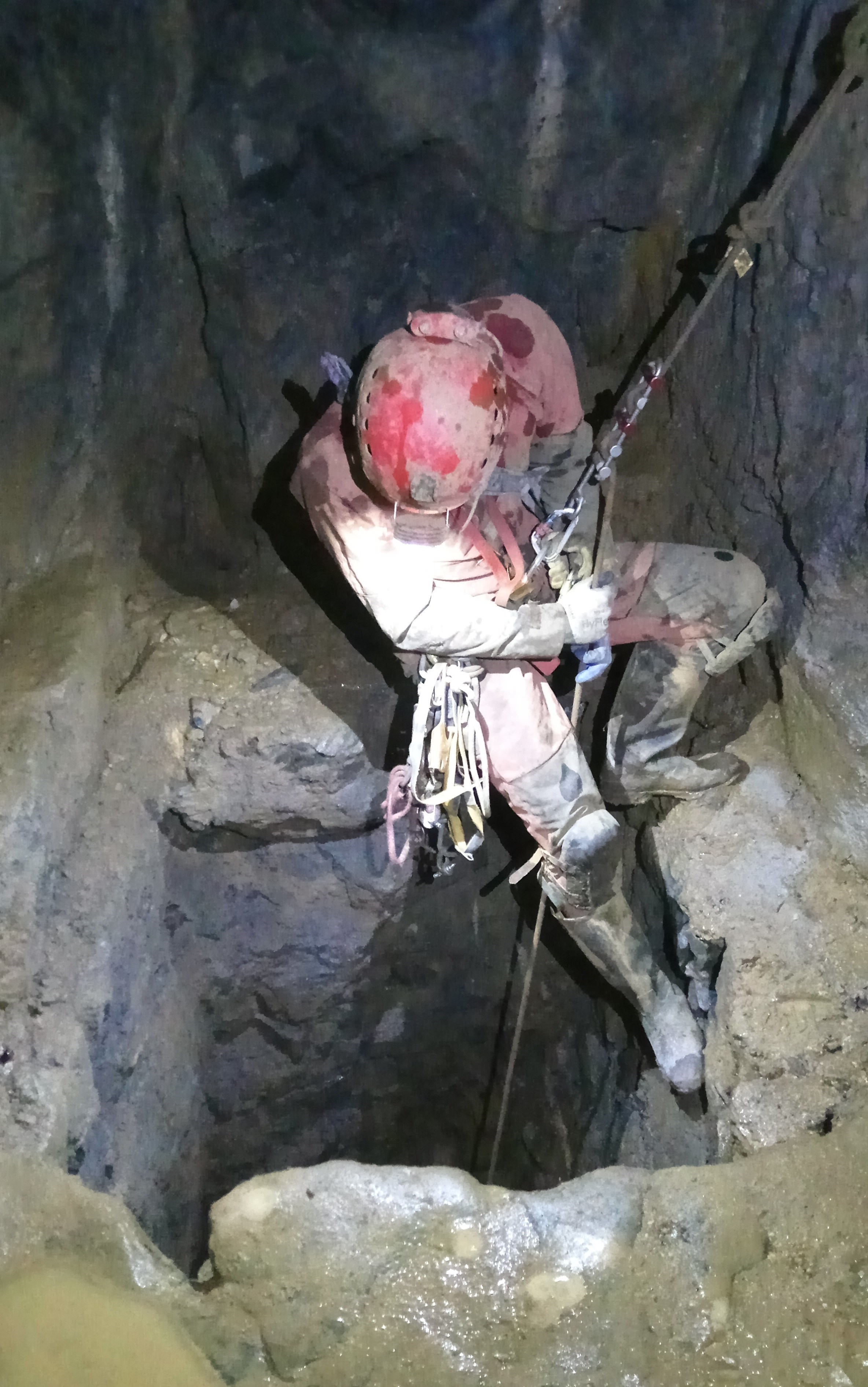 Once regrouped, Luke did an efficient job of bolting down the shaft. 4m above the flooded bottom the shaft bells out to reveal two ways on. A shout up "You're gunna like this" got my toes tingling even more than the SRT harness and before we knew it we were scrambling between blocks that would be the "safe ones" in HOG Mine. A hading level heads west, through large calcite vugs and sketchy roofs. An immature end gives only a small hole too scary for Luke.
On the way, two holes up were noted. We took the one taking the biggest draught, a sketchy 60deg slope up passes a potentially natural pocket and lots of flowstone. Luke's smile at the start of the level at the top spoilt the surprise, as we then tiptoed our way in awe along a white calcite stream, full of delicate pearls and crystals. The miners abandoned this place, never to be seen again. The hill filled it with beauty, and here we were seeing it for the first time.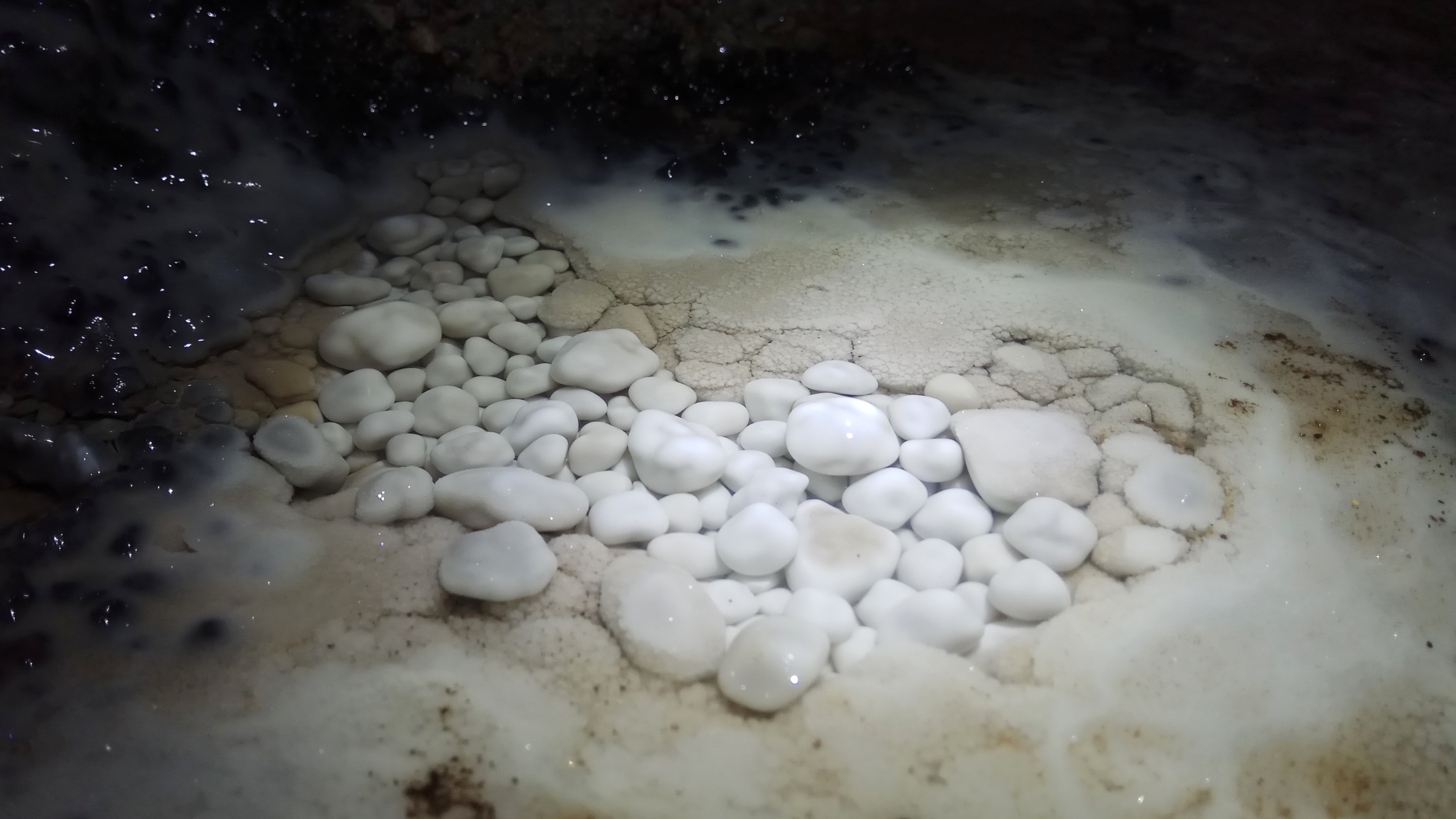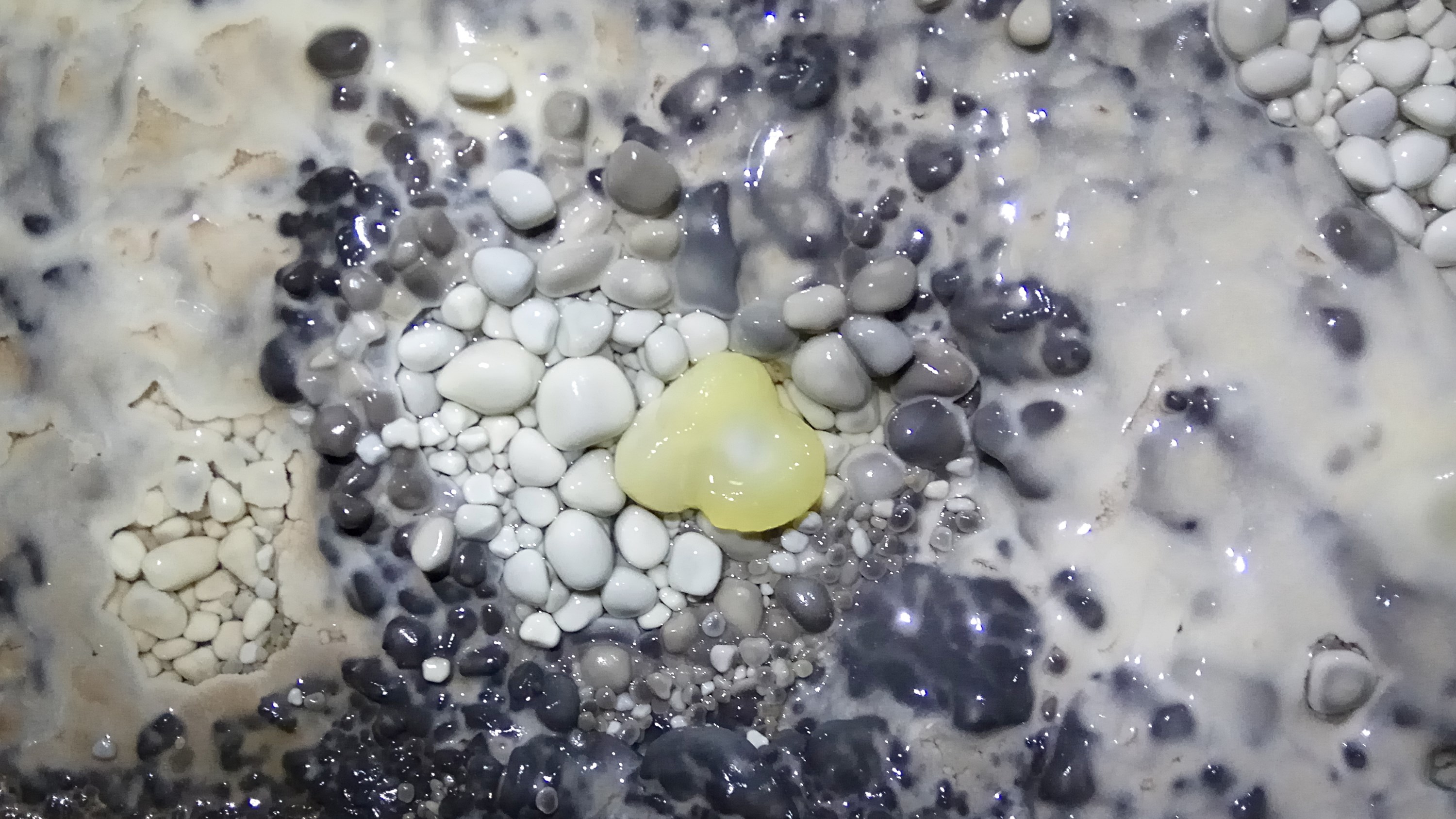 After 40m another shaft up which requires bolt climbing ignited our pub alarm. 15 minutes back to the surface felt far too little from the delights we just unearthed. More to come...?