31/01/2019
Took advantage of the light snow covering and went for a quick wonder about on Daisy/Oxlow Rake with Jeff. Found two mine shafts with concrete sleepers on top which were draughting out well, whereas Hazard Mine had no noticeable melting on top.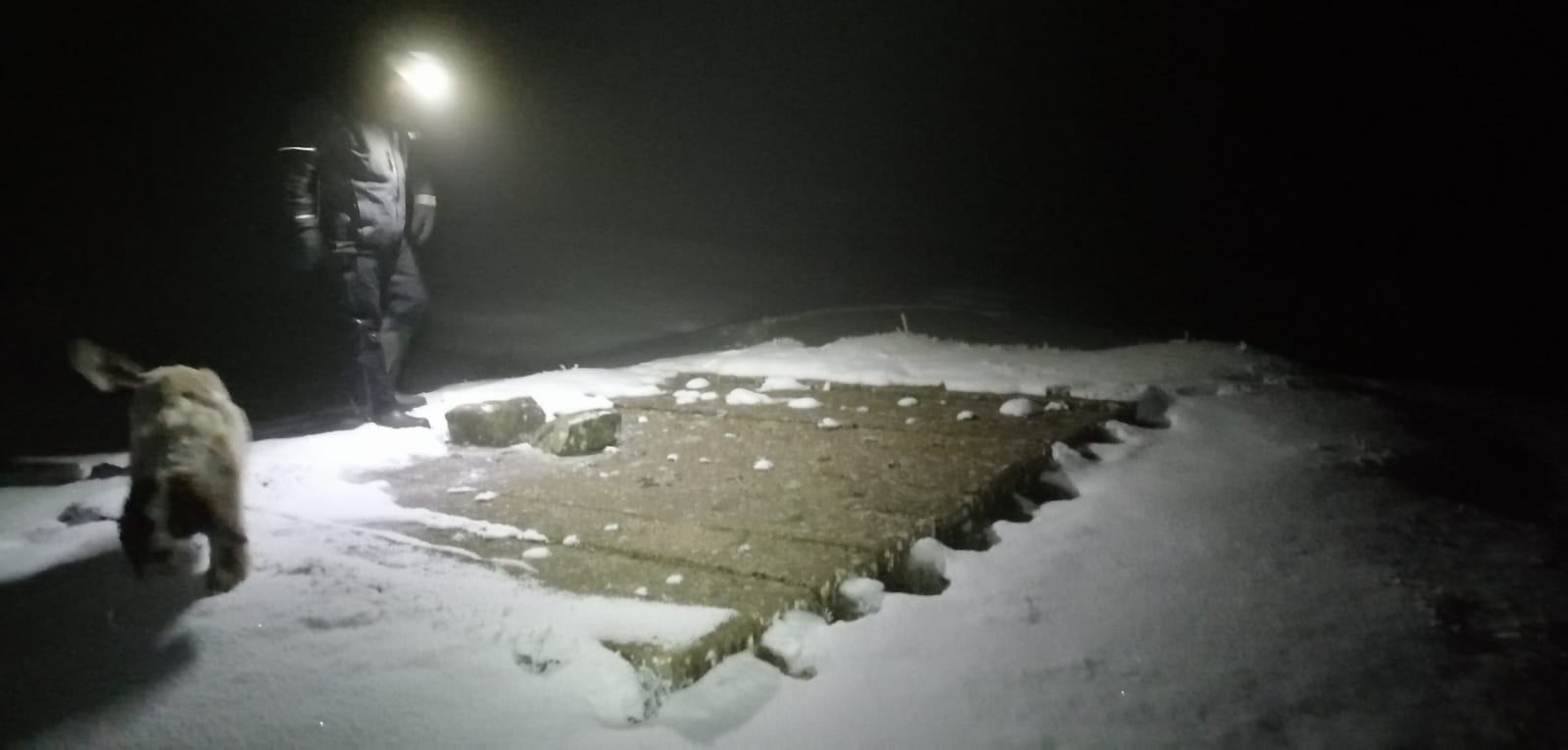 07/02/2019
Pre-pub meet jaunt so needed something quick, so we decided to drop the smaller looking mine shaft found the week before. A small bit of excavating around the side of the sleepers got us abseiling past a large boulder and into a small shaft.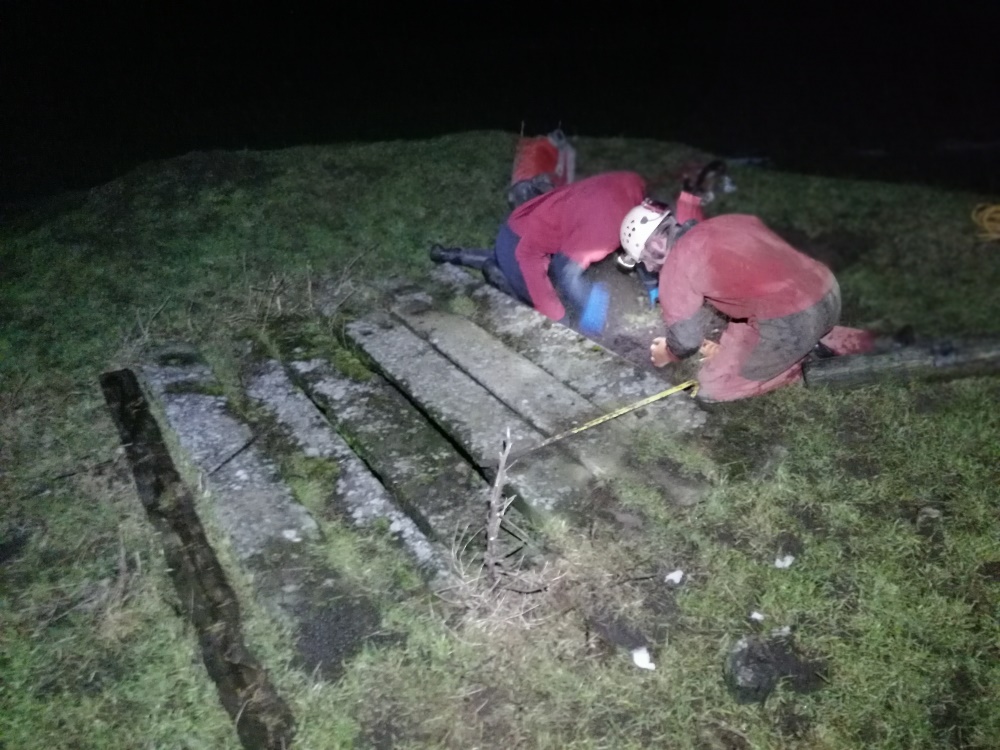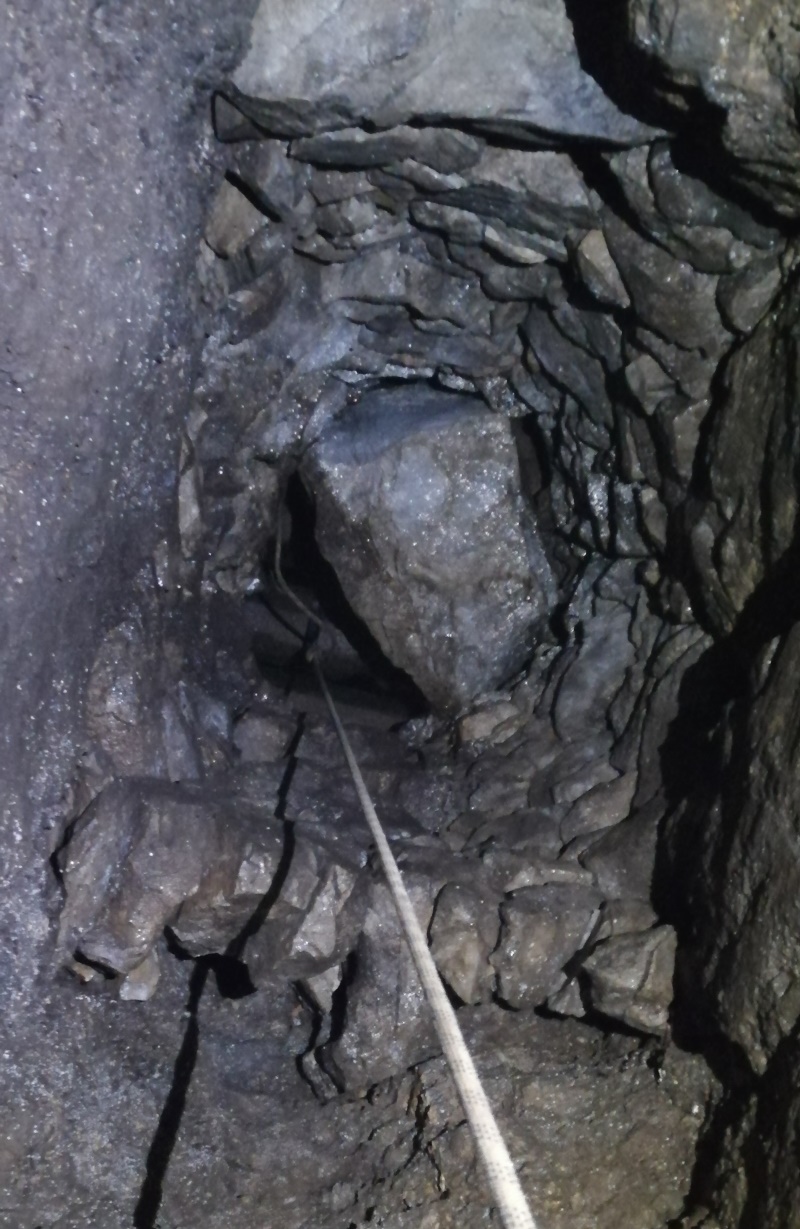 A rebelay halfway down and dropping a few old timbers spanning the shaft got us to the bottom of the 15m shaft. Here two small levels went off, both looking quite old in style. I took the bigger one, letting Luke squirm up the smaller one to an expected dead-end after only 5m. My way ended after roughly 15m at a natural fissure on the rake which has some awesome calcite/fluorspar crystals. Halfway along the level a small muddy collapse on the right (north) looked like it had fallen in since the miners had left. I dug at it a little and found the draft was coming from here in what looks like a small, natural boulder collapse. Not the most appetising looking dig but it's certainly worth a poke or two, given its location!
 14/02/2019
Armed with lots of slings and long crow bars we headed up to the larger shaft, potentially known as Old Moor Mine. Looking down through the tiny cracks between the sleepers the shaft looks like an awesome engine shaft, similar in width and style to JH, and we allowed ourselves to get a little excited. With all three of us with slings around one end of a central sleeper we managed to lift it enough to get a bar across underneath it. We then moved around to the other end and repeated. Easy  However the result was obvious once we looked down. The shaft has unfortunately been filled with all sorts of rubbish. I abseiled down 10m to the blockage but there was no way through, the big draught must be pushing up through lots of little gaps. Ho hum.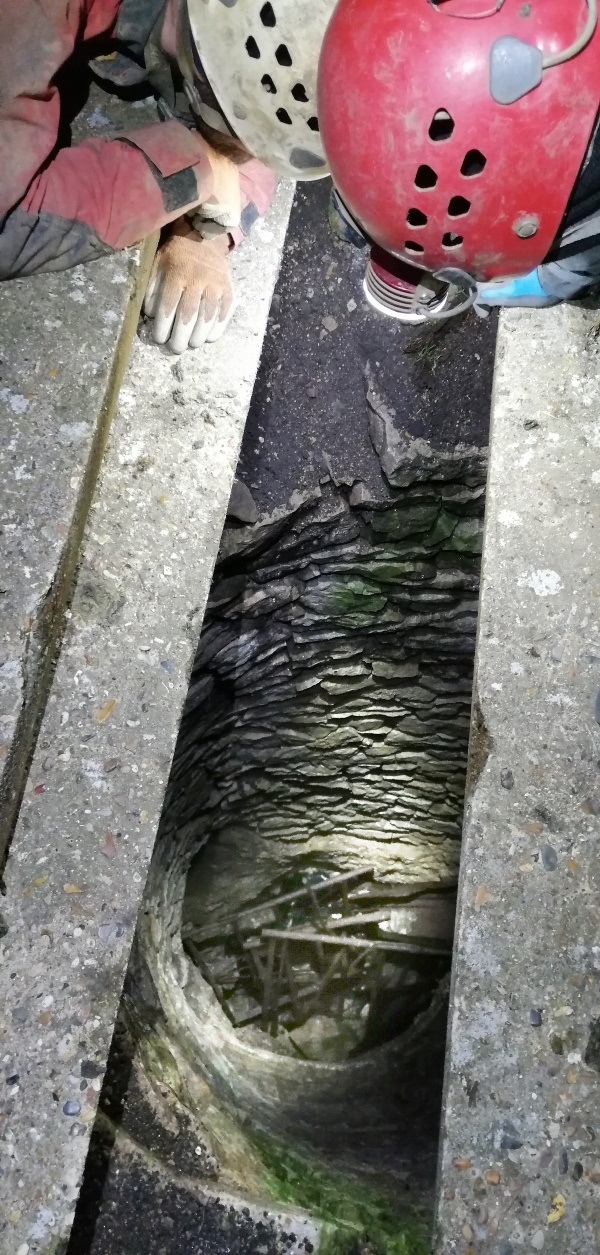 We carefully put the sleeper back and went over to our second objective of the evening, a shaft on the rake slightly north of the first. This also has a good outward draft and a hole to side of the sleepers providing quite an easy route in. Luke descended first whilst I live streamed the descent on Facebook for a laugh. The top section of ginging is fine as long as you don't look at it at all (unlike what Jeff did) and after only ~10m the bottom is reached and a level heads off either way along the vein. West ends quickly but east is a cartgate with rails still in the floor, and it went. Some hilarious rock throwing at dodgy bits (de)stabalised certain sections of the cartgate, which ensured Jeff was going no further and that I then had to do some slippery traversing over some newly opened holes to see if the gate continued beyond, which it did. Here the floor looked really solid, I even shouted back that I thought I was in solid rock, however I shortly reached a small hole in the centre of the tracks which showed I certainly wasn't on solid rock, far from it! All I could see was blackness below. After a further 30m another small collapse was reached was to unstable enough to not attempt alone so I returned. Having another look at the small black hole in the floor I noticed a steady draft coming up through it! Very surprising indeed, we need to get down here somehow, and soon! Back at the large collapse the others confirmed things had stabilised more so I back and footed across once more and vowed I'd rig a rope next time! Heading up and out took no time, although Jeff pointed out the dodgy ginging near the surface and both me and Luke shuddered at it! We will be back….