We sat in the pub waiting for Luke enjoying our favoured pre-beer of choice. I'd bought some Chilli-twizzler's for post cave celebration, an idea concocted from last week's trip. After a few minutes of waiting with beer slowly depleting I asked Rob if he was sure Luke was joining us tonight? He was positive he'd be on his way but I thought I'd give him a tinkle just in case. He blasély shrugged us off saying he'd told us he wasn't coming tonight as he felt a little weak (problem with novices I guess?) So after a heated cussing we shook it off and headed to IDM for another AWESOME TAP trip.
It took us no time at all to reach Rate Angle where tonight's escapade would kick off. None of that fool hardy traversing above humongous gaps miles aways from your nearest point of protection for tonight we were to take some rope and a drill. We pushed west beyond Rate Angle where Rob descended down into the rift. He quickly dubbed the next traverse as easy and said it wasn't worth the rope - Brilliant!
He rigged a short rope anyway 10m across a 30m pitch head cum rift, from here a climb onto a chocked bridge covered in miner's tailings led to a further traverse with a prominent ledge. Deep below us we could just make out the rope on the climb above Isolation. At the end Rob climbed some 3m above the ledge to a slight continuation where he traversed to find a solid wall - shoot!
Rob then continued the climb some 8m above to a further traverse which again met a solid wall - Bugger! It looks like the vein just ran out here and progression west beyond our terminal point just beyond Stop Flattening Me would have to be pushed from a further westerly point.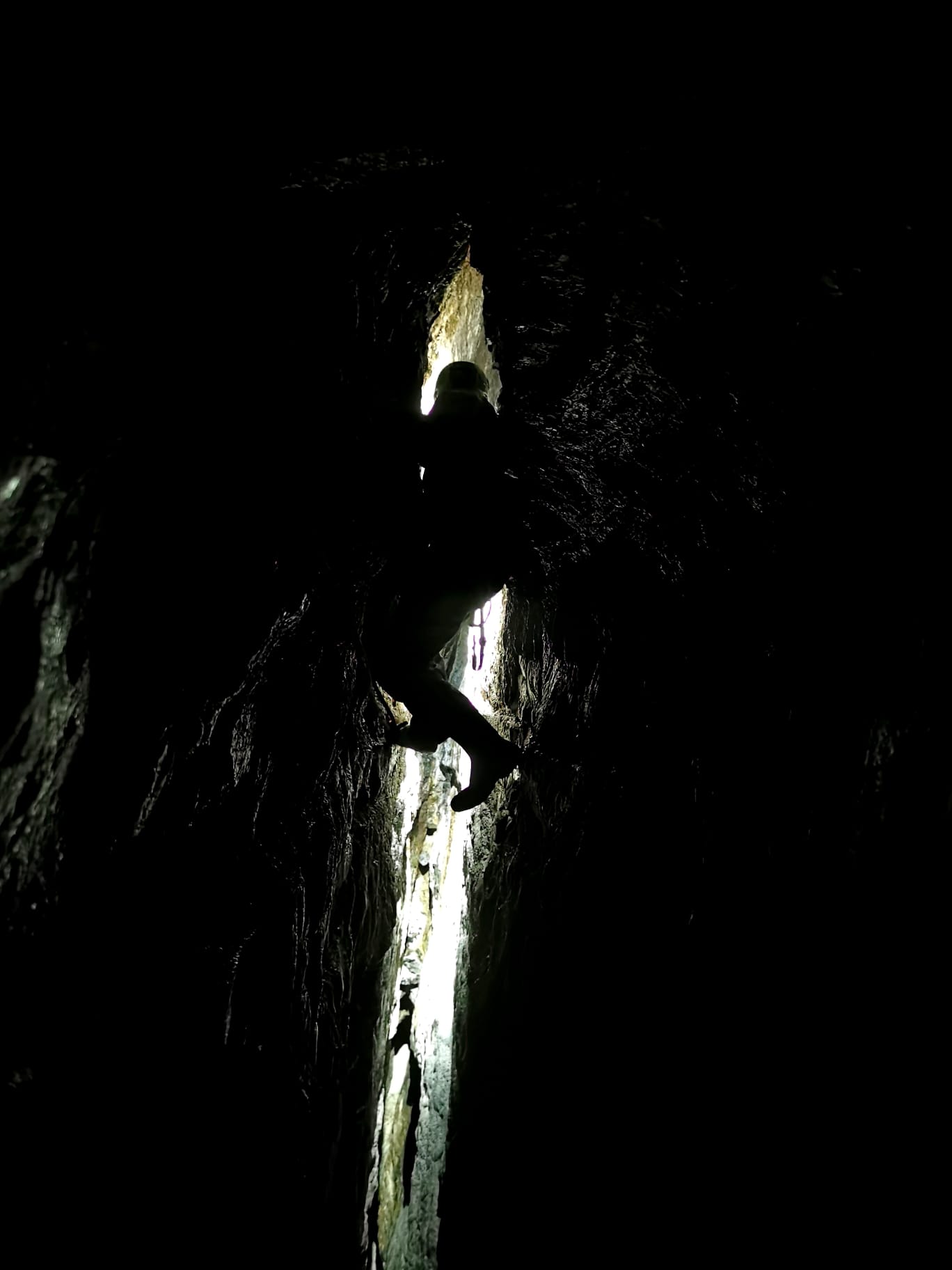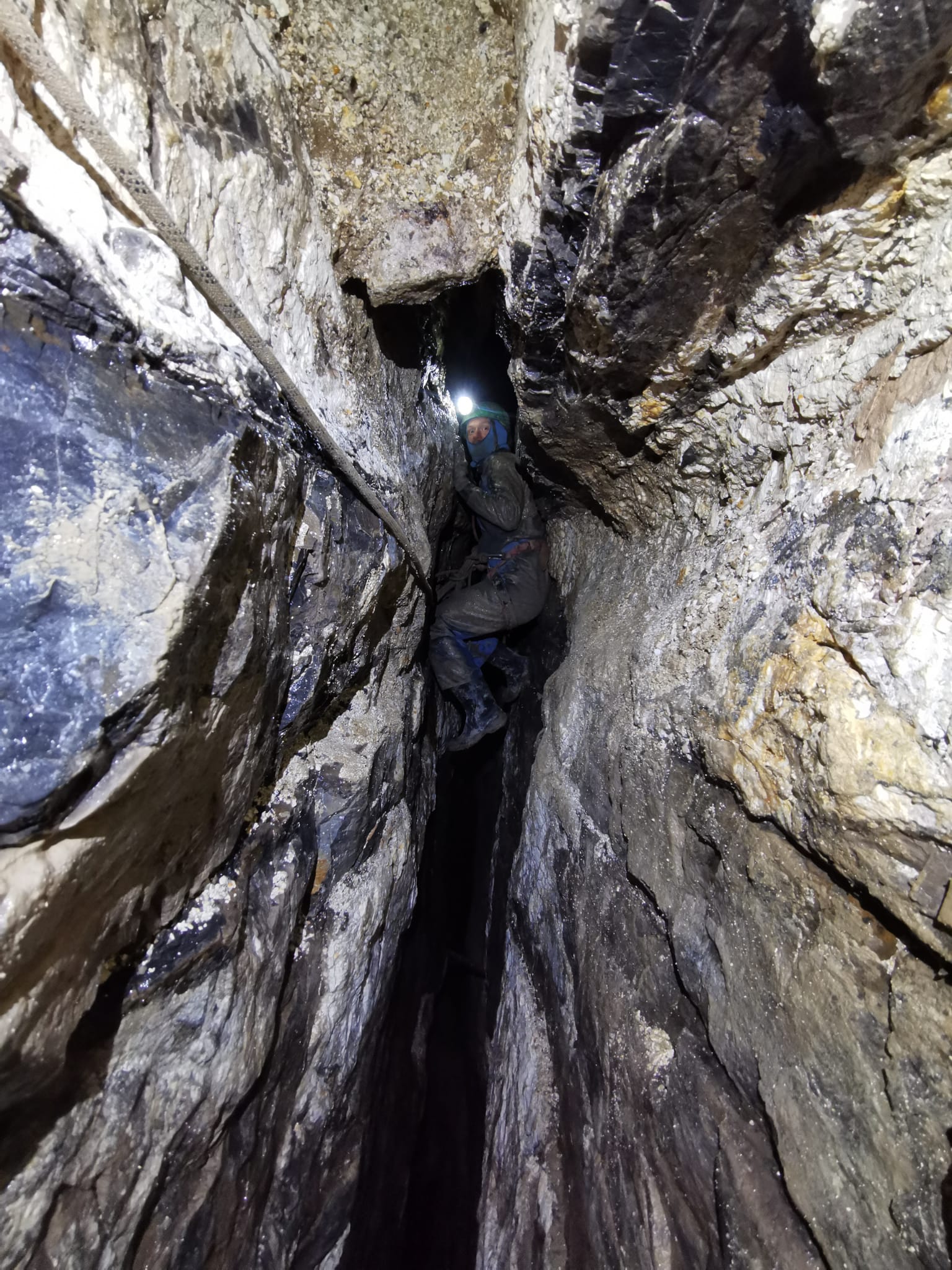 Nothing else to inspect here from our point of view (heading west) we decided to de-rig, agreeing that "We'd completed it bro" from where Rob made a valiant effort after derigging, bridging back down the Rate Angle pitch and back to TAP Traverse trying not to die. He noted that he only once had a little free-fall...
We made our way to the surface with ease with nobody to hold us up (yes Luke that's you!) and was met with a clear moonlit dale which casted our shadows perfectly and with plenty of time spare we made post cave pub for once and enjoyed another pint with the Snelslow lot who turned out had rather a lack of communication for their failing digging this eve.
Next trip will be the climb above the end to hopefully progress west beyond our furthest point. Otherwise it's finish survey and start the big derig.