LukeC, RobE
To ascertain whether a Stoney Dale entrance to Victory Level could provide a convenient and efficient entrance into Main Sough and Doom, we needed to get eyes on Victory Level itself. Previously I'd only ever been ~50m up it from the branch off the sough, up to a point where the roof reached the water level. I'd heard that in low water it continues for a couple hundred metres heading straight for the Dale, and even have some line data for this from an Eldon trip in 2011.
Taking advantage of the current low water conditions we thought we'd go for a look. Rather than going up from the sough tail (~45 min crawling, stooping and wading through water) we instead rigged Cliffstile Mine Shaft. This is an 80m engine shaft situated at the top of the hill with a metal lid and a strong draft out. Down the shaft are a number of quite extensive levels heading off, although all seem to peter out to nothing (see Descent 231). It lands on a blockage but in the 80's whilst a mechanical winch was installed on the shaft a small route was dug through to join the sough below.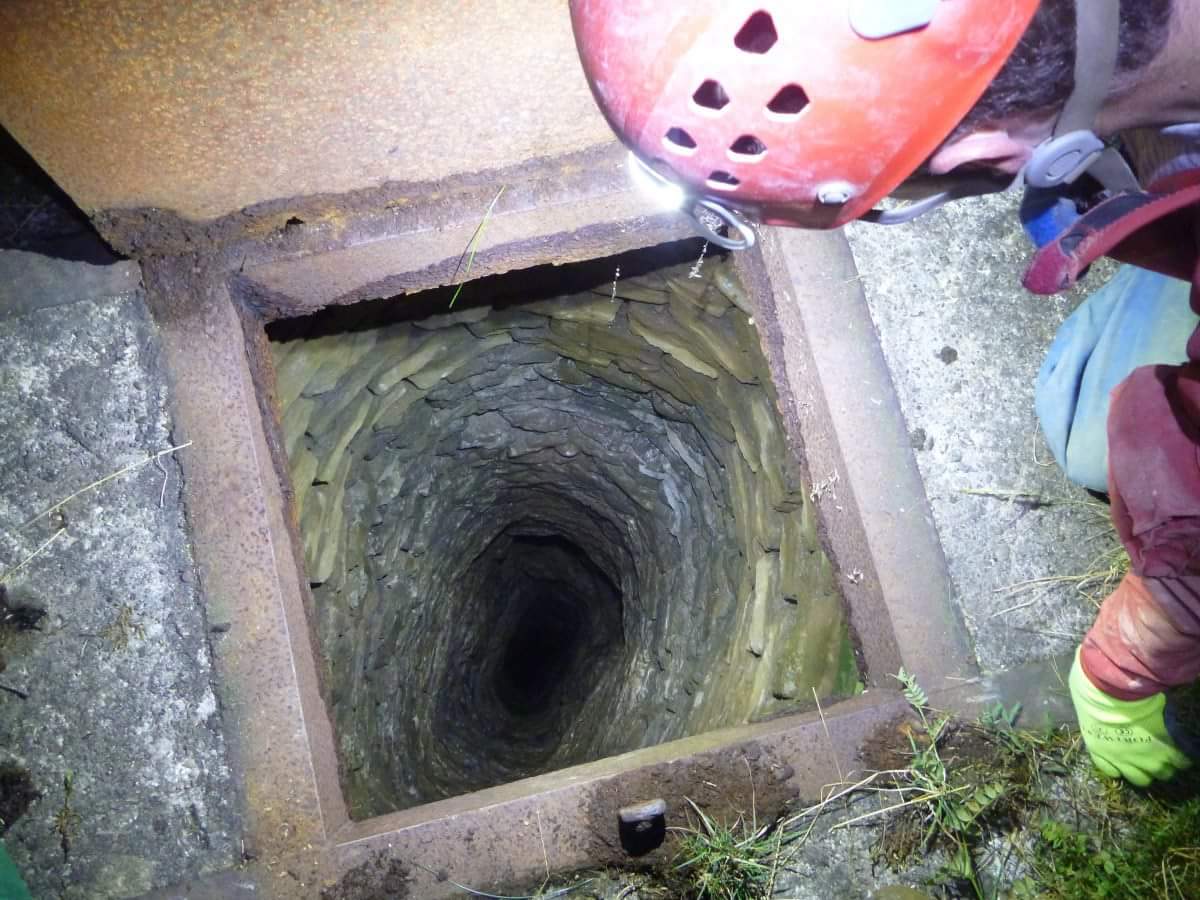 A bit of questionable rigging off my dodgy old bolts got us both safely down to the sough and heading off up Victory Level in no time. Sure enough where I had previously stopped a small gap had appeared between the roof and water. A quick spray of disco smoke confirmed that the draft was going strongly through this gap and we followed it in. It's neck deep with one ear in the water to get through this arch (not pleasant in a furry suit) but soon it gets a bit more air space so you can wade mostly waist-nipple deep with your head out of the water. Unfortunately there seems to be no restbite. It continued like this for maybe 7 minutes at which point the skin was beginning to burn. Looking ahead here we could see for a good 40m and the roof was getting increasingly low, so we made the executive decision to retreat, with the firm plan to return in lots of neoprene. 
By the time we got back to the pitch we were actually grateful that we could start prussiking to warm up. It's not that bad an accent, taking only 20 minutes for us both to be out. At that point we realised we had probably completed our task of finding a good entrance into the sough, Doom and beyond...