It's been over three months since me and Jon walked into Lockdown and both our minds are very much still there. However due to the government's restrictions on playtime plus the extra spicy nature of the hanging death at the far end of IDM (well, all of it actually) we've felt it best not to return yet as rescue implications at the moment would be very regrettable embarrassing.
In the meantime we've located the engine shaft on the surface and spent a couple evenings digging it open. What was first sold as a 1.4m deep project soon became a +5m deep dig, but now Derbyshire has itself another fine 70m freehanging mineshaft to add to the portfolio. Since then over a few weeks the DCA have done some mighty fine pointing up of the top 5m or so of the engine shaft walls, making it look far too appealing a place for the average caver!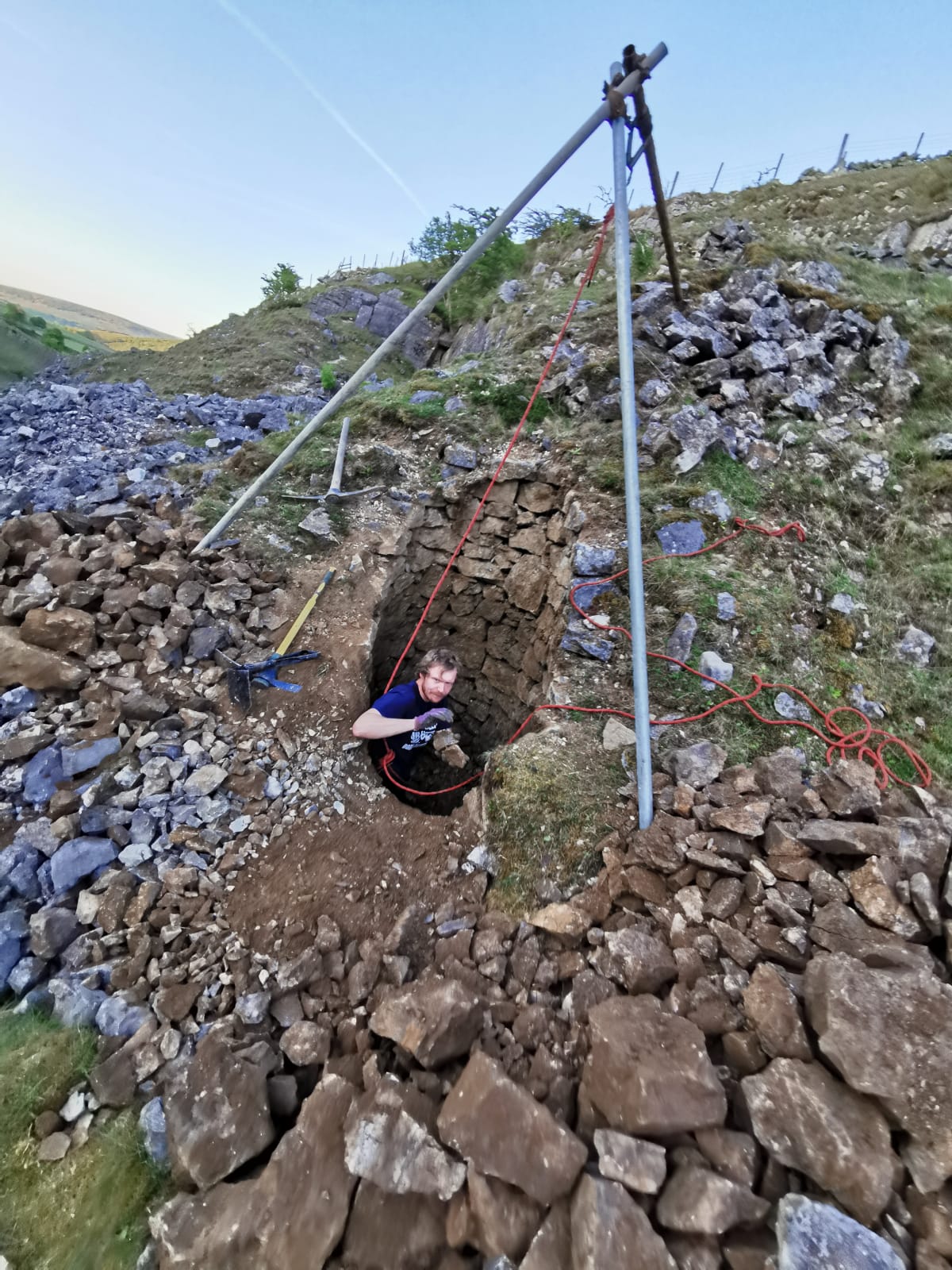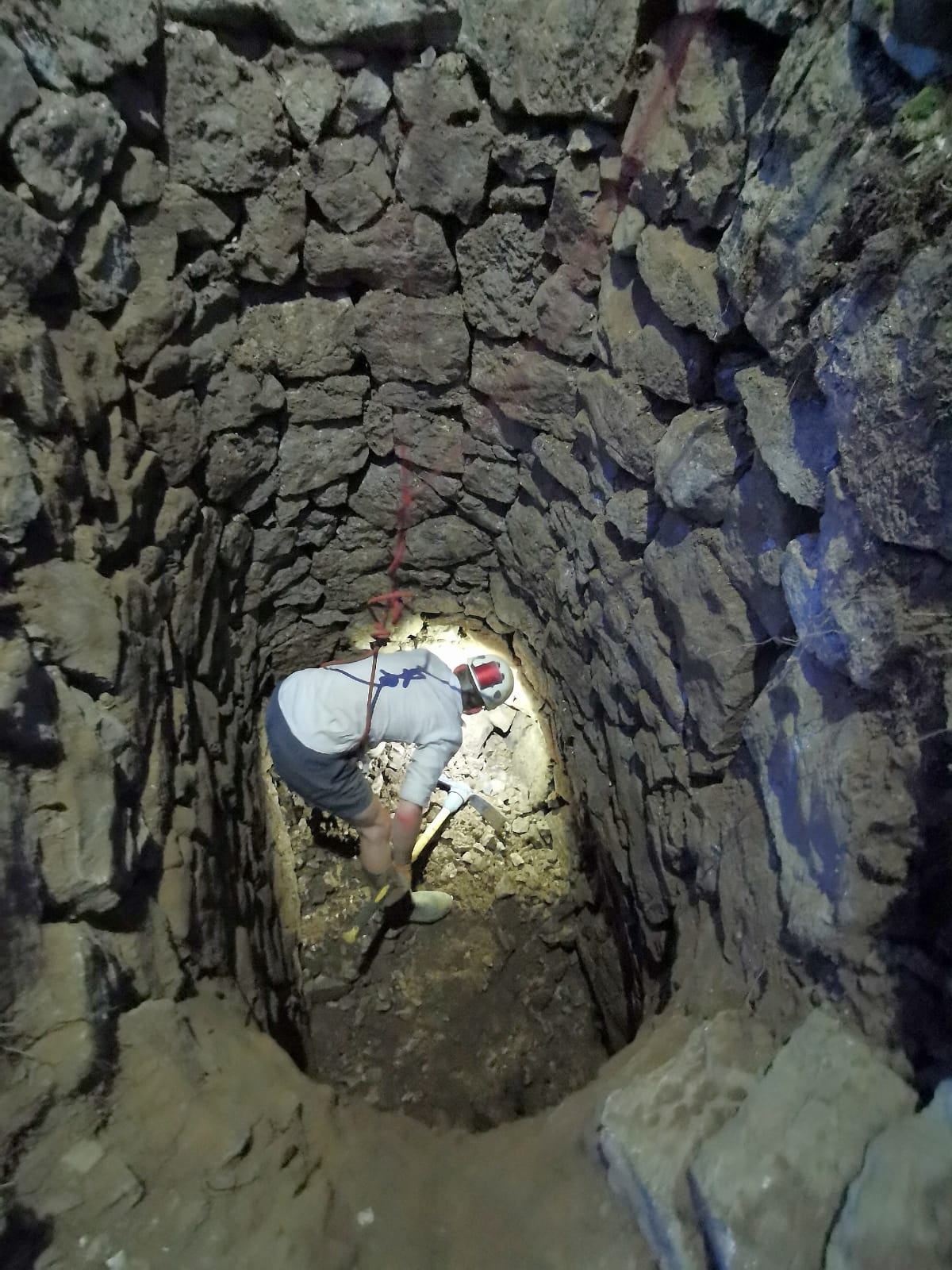 In the meantime aspirant members Hal and Dylan have been working out ways of securing their place in the legend filled halls of the mighty EPC and so have put their metal fabrication skills to use with making up a lid. Last night the first part of this was expertly welded into place and they only have to finish the top part (and pay their subs next year) before they are welcomed in as equals.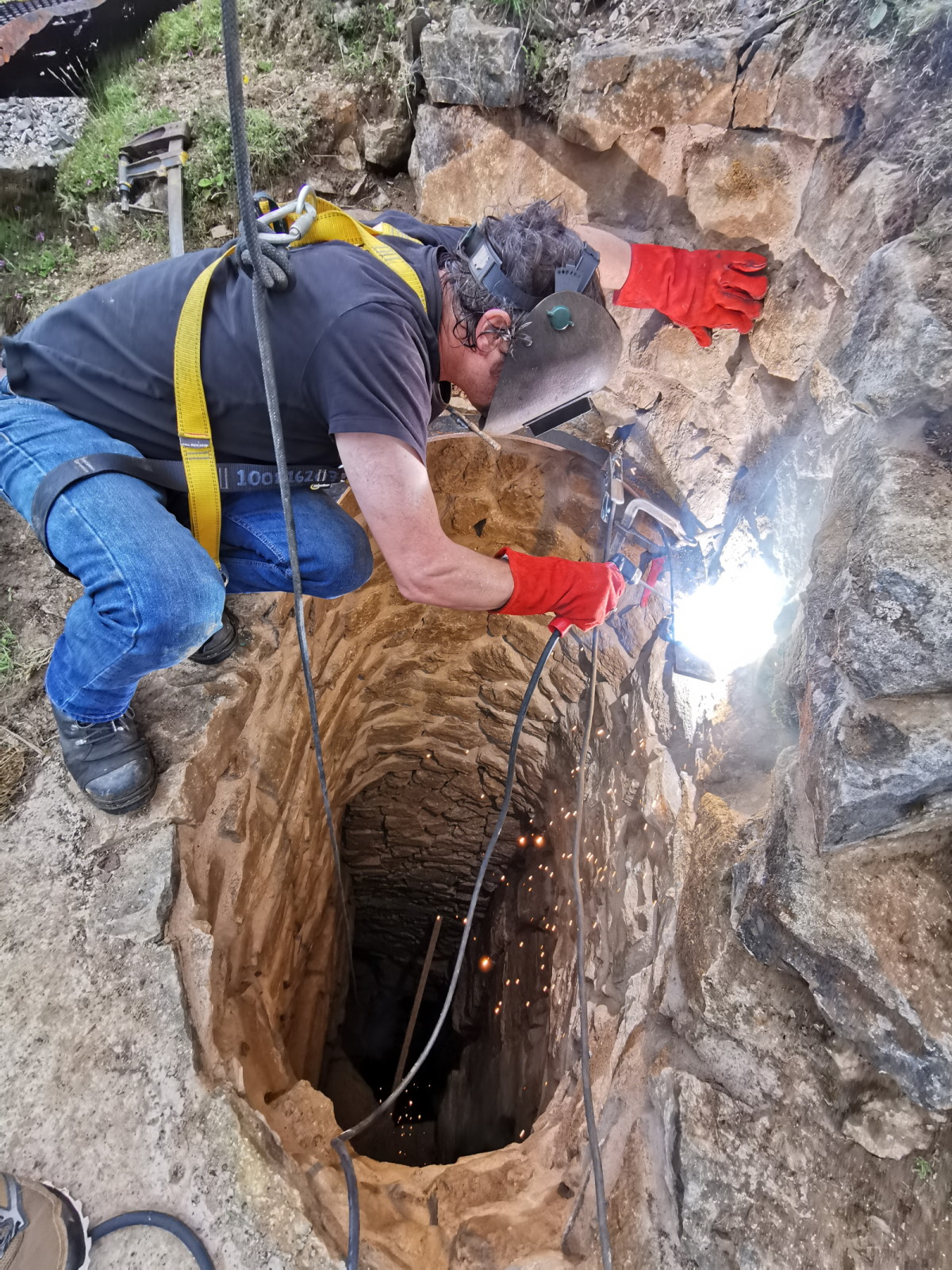 A massive advantage of the engine shaft entrance is that it cuts out ~40 minutes of loose and tiresome caving in each direction, including the dodgy Blackjack Choke. Hopefully this alone will be enough to allow the team to feel it ok to keep pushing west in hope of glory and medals? Watch this space…