Had a productive evening in Gautries last Thursday. Ben Stevens and I met at the Perryfoot car park at 6pm-ish. The snow had mostly gone by then, but it was still fairly baltic. Ben hadn't been there since some cave rescue a while back when some muppets got flooded in...  
Anyway, we first had a tour of the chocolate ice cream dig, past stalactite grotto. The hose was blocked with silt or something in a couple of places, so we spent a while tried to dislodge these. The blockages shifted further down the hose a little but it still wasn't flowing. Something to sort out next time... It looked like the hose had worked for a while at the end of the dig, where there was a small enticing opening at floor level. Interesting stuff, but it's a three-person dig there so we continued on to have a look at the rest.
Past the nice pretty bit that's like a miniature P8, we stopped to have a look at the lower sump between angle chamber and pool chamber. The water level there has definitely dropped since we started digging dambusters, it's only knee-high deep now. Going back up from this sump and over the top, the duck was pretty dry, we didn't even get our heads wet (bonus!). Beyond pool chamber, we had a quick down look at plug sump (beyond the lower entry to Nun's chuff), which was open and the floor seemed lower than I remember. 
We then spent an hour or two at dambusters working together to dig out the floor and lower the water level. Ben built a decent wall out of the larger stone blocks. The floor is now partially exposed within the sump area on the right hand side. It seems like the way on is probably straight ahead with the floor dipping down gently. It's fairly easy progress and we're both keen to go back next week if the weather is dryish. The plan is to try and syphon the sump and/or continue digging to drain it. We'll see.
Out for 9pm and a nice warp-speed drive home :-)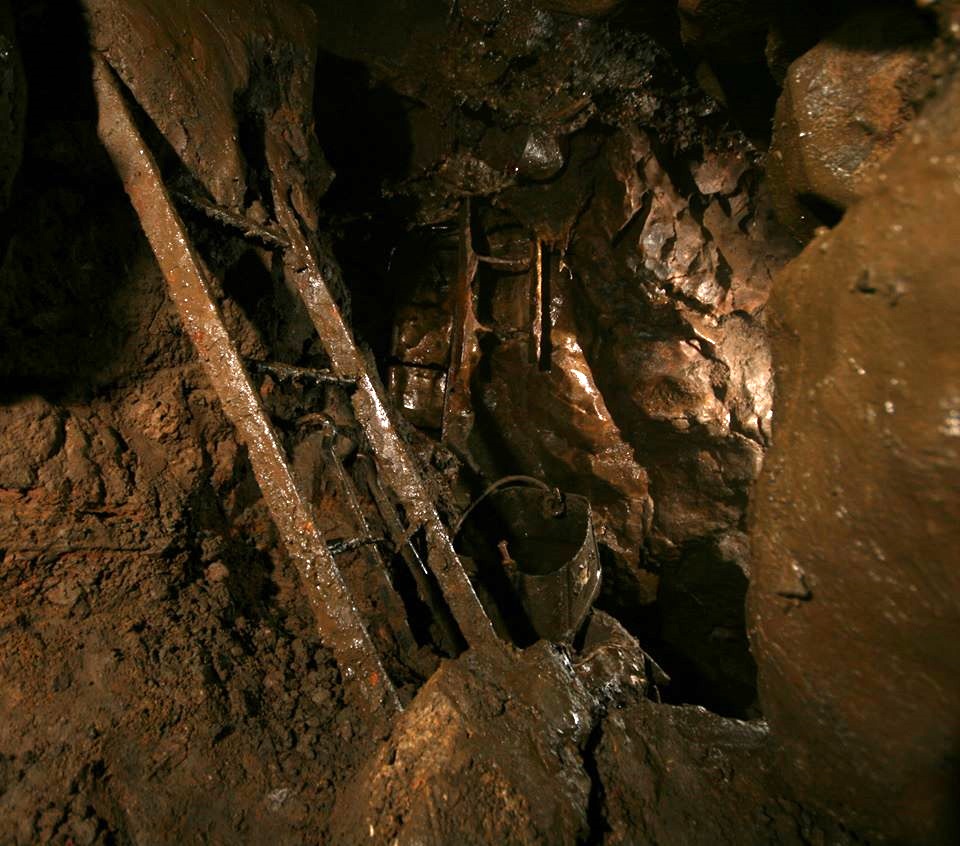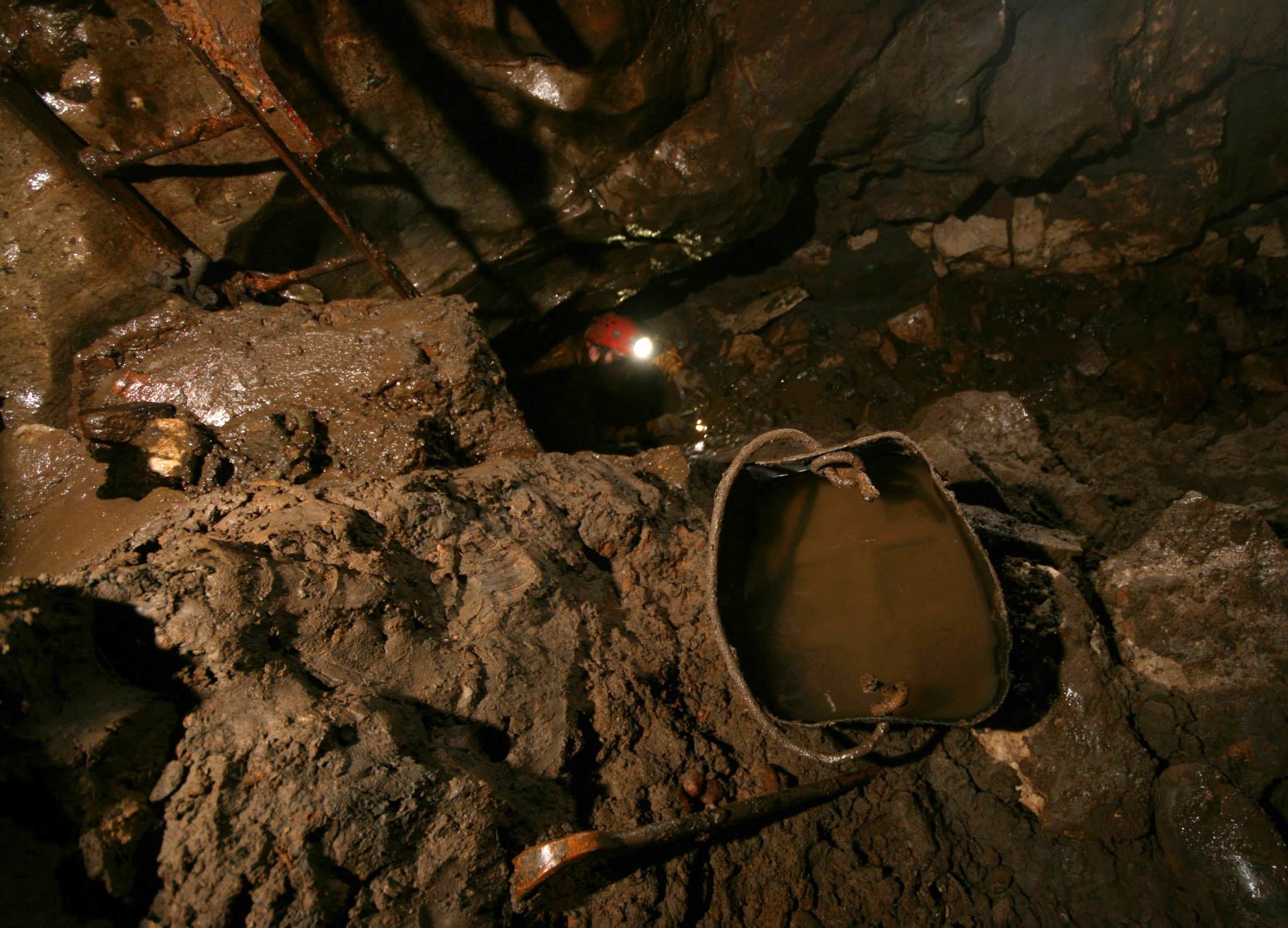 Dambusters Dig - Photos by Simon Gant